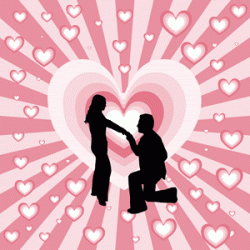 So it all started with my Valentine's Day last year, when I was proposed to by the most incredible guy in the world! Ever since, money has been tight so I have found my own way to get ready for a 200 person wedding, and that is only family and a few friends! I am going to take you all on my "Wedding Adventure" and let you in on all my secrets for a great lost cost high quality wedding!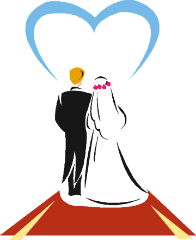 I researched about a million suppliers for my favors and it was going to cost me over $180 for 150 boxes! I made 210 wedding favor boxes for $35. They are gorgeous. See the pictures below! I bought the boxes at
Dollar Tree
of all places, and the silver accents. I had the labels printed at
VistaPrint
for FREE, just paid shipping and handling. They were plain address labels that I transformed into our wedding labels.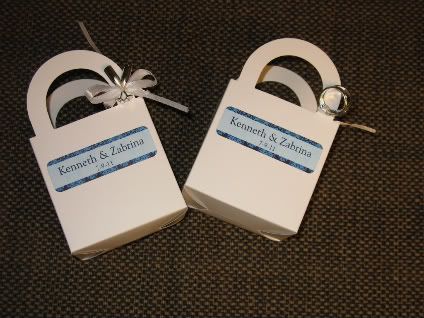 My programs, I will also make myself. I purchased nice printing paper from
Dollar Tree
, and I will print them out lanscape in half sheets (2 on each page), since our ceremony is short (only about 35 minutes or so) and rip them on the corner of the table to give it a scroll look, then tie them with blue ribbon.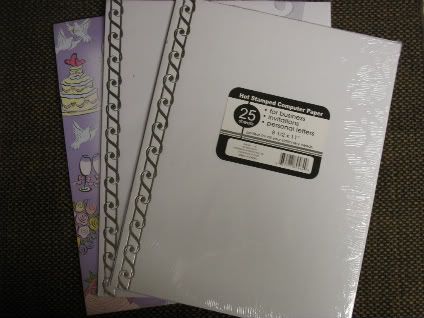 I found a great idea on the internet that I fell in love with. Instead of a guest book, you have cards that each person can sign and/or leave you a wedding message on! I had business cards printed from for free and just paid the shipping! It is hard to see in the picture but they have a nice design on the top and say "Wishes" and below that the date "7-9-11". I am making coasters with a rubber stamp instead of printing them, take the blank coasters and stamp them, easy as cake! I also got matching designed pens for a little extra when you go to check out at
VistaPrint
, they offer you some other items at a discount if you order at that time!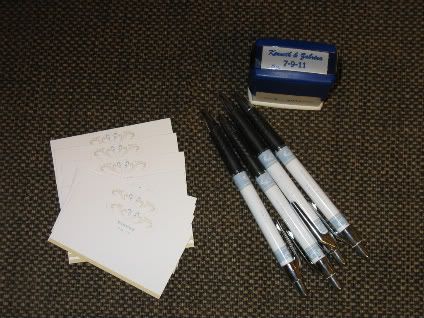 Our Engagement/Save The Dates I also got from
VistaPrint
. They are beautiful for 1/4 of the price of regular wedding supply printings! However, I do love the products these suppliers offer, but being that I am a stay at home mom of 2 and only my fiancée works, I have to finagle the budget myself!
We are getting our dresses from
David's Bridal
, since they always have amazing sales through out the year. I am getting my wedding dress for $99 reduced from $899! I also am getting my Bridesmaids dresses for $29 reduced from $199!
I had a couple of friends who sold
Avon
, and I found in a nice clearance book these beautiful necklace/earring sets! They were originally $49.95 and I paid $9.95 each. They are for our mothers! They loved them!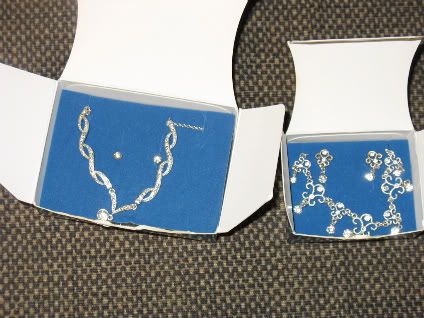 I am a frequent visitor for craft stores like Michael's and Pat Catans. I find things like this all the time in clearance bins, I paid only $0.25 each, I got about 6 of the pearls and 4 of the roses. Note: Our colors are Blue/White/Silver.