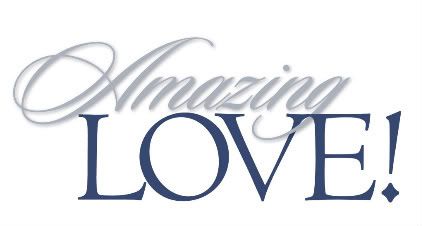 So, over the past few weeks, I have been very busy, checking out wedding dresses, flowers, and trying some ideas on creating my own personalized items for the wedding. I was really set on having memorial candles for the people in our lives who can't be there for our special moment...however, they cost about $40 a piece, and we came up with 4 that we had to have! I decided to make my own. I found LED candles with cute little butterflies on them.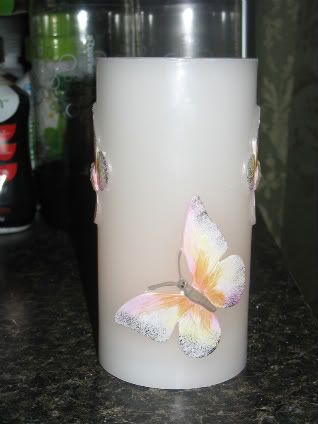 Now, my colors are blue, white and silver...so I am going to paint the butterflies blue, and stencil the memorial wording on the candles in that space above the butterfly! My fiancée was so excited that I found a way to have these at our wedding without spending $160+, I paid $7.95 for a set of 2 + the cost of AAA batteries, and they will be safe from fire after I paint them since they are never actually lit! Ching, another great idea for Z!
I am also working on my center piece for our bridal table. I know and understand that weddings are girlie in nature, but I want to add a little manly touch to ours for Ken. There is an amazing site
JustPaperRoses.com
that has so many unique ideas and gifts for anniversaries, birthdays, and Valentine's Day! I won a $50 gift card to their site from another blogger and purchases Just Steel Roses with it for our center piece, my thought being, STEEL = Manly, but yet, roses = girlie! Ken loved this idea. I also found these awesome little accents for inside the vase they are like little gel balls that reflect the colors with in, so I quickly wrapped the stems of a bunch of flowers with Blue and Silver metallic filler to try this out, below is the effect I got!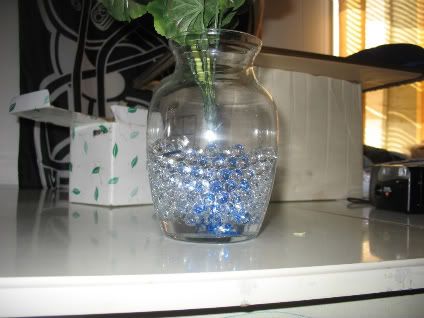 This is the steel Rose, hard to get a good picture because of the glare on it, but this is the best one I got.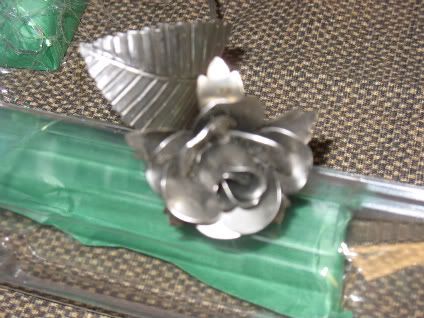 I will have some more great reviews and giveaways to come for the wedding! Have a great day!