I was so delighted to received this gift set! The lotion is absolutely amazing, thick and creamy, and the fragrance of both the body spray and lotion is FANTASTIC! The socks are so super comfy! They are made out of the softest material I have ever had on my feet for sure!
This is the set I received!
My son felt it necessary to take this picture :)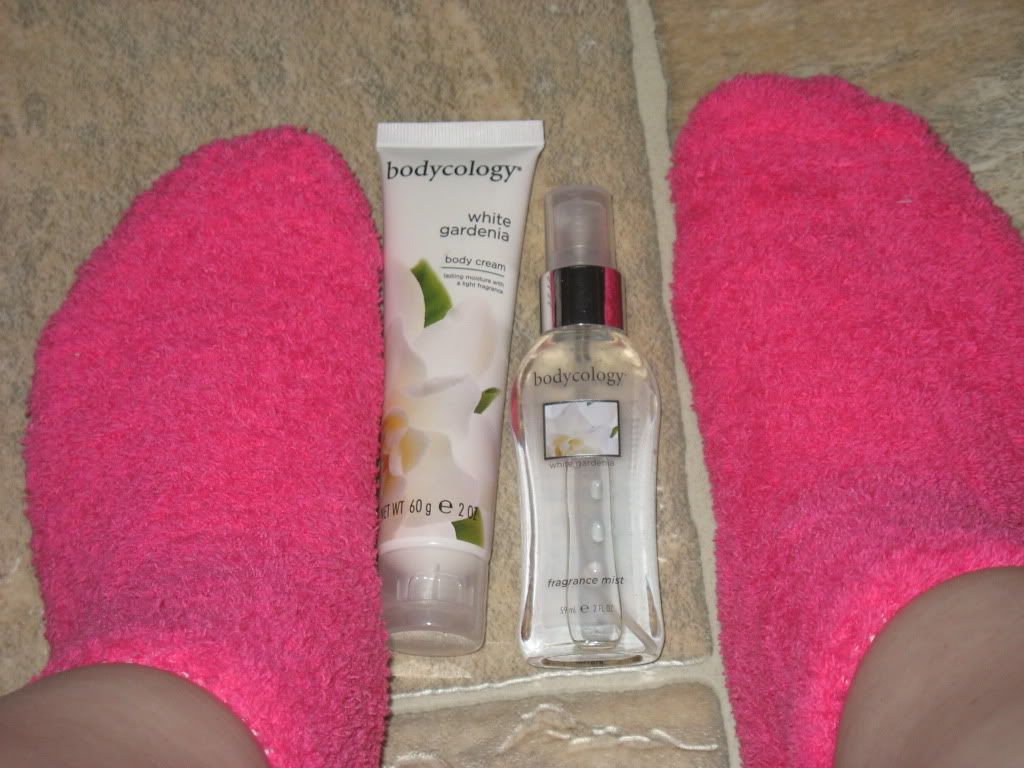 I would definitely recommend these great sets to anyone needing some pampering! The fragrance was excellent, long lasting, but not over powering. The lotion is amazing at moisturizing and softening your skin!
You can find bodycology at Walmart stores. You can also go to their website
here
, for more product information, updates on new products and more!
**Disclaimer: I received the bodycology kit pictured above for review. I have given my honest opinion about this product. No other compensation was received.