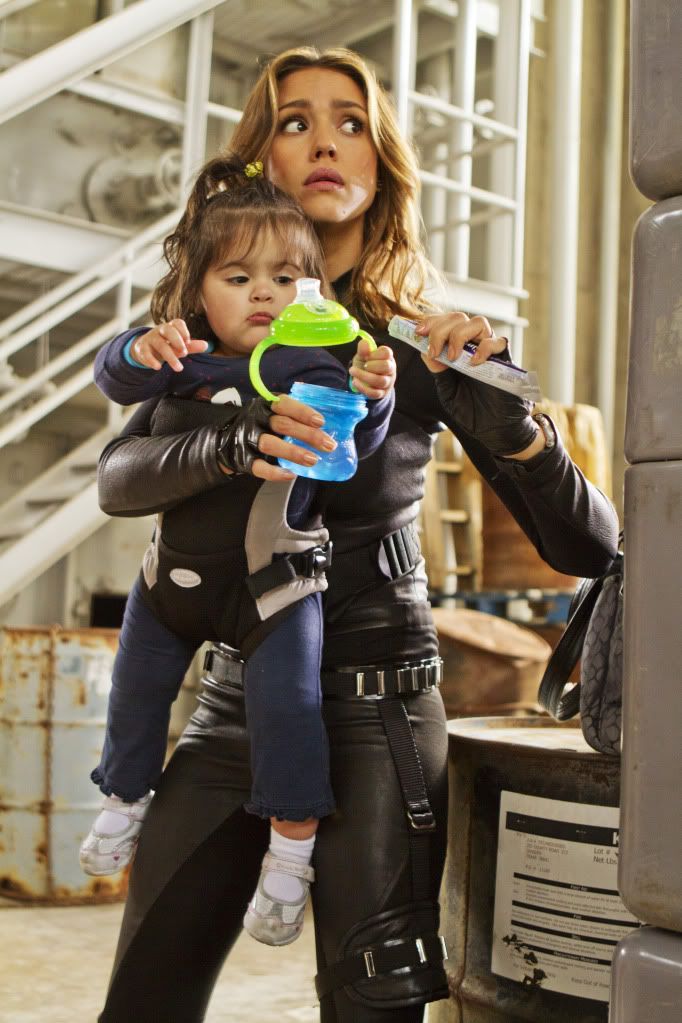 SPY KIDS: ALL THE TIME IN THE WORLD
August 19, 2011 – Wide
Distrubuted by: Dimension Films
Directed by: Robert Rodriguez
Written by: Robert Rodriguez
Starring: Jessica Alba, Jeremy Piven, Joel McHale, Rowan Blanchard, Mason Cook, Antonio Banderas, Danny Trejo, Alexa Vega, Daryl Sabara
Rating: TBD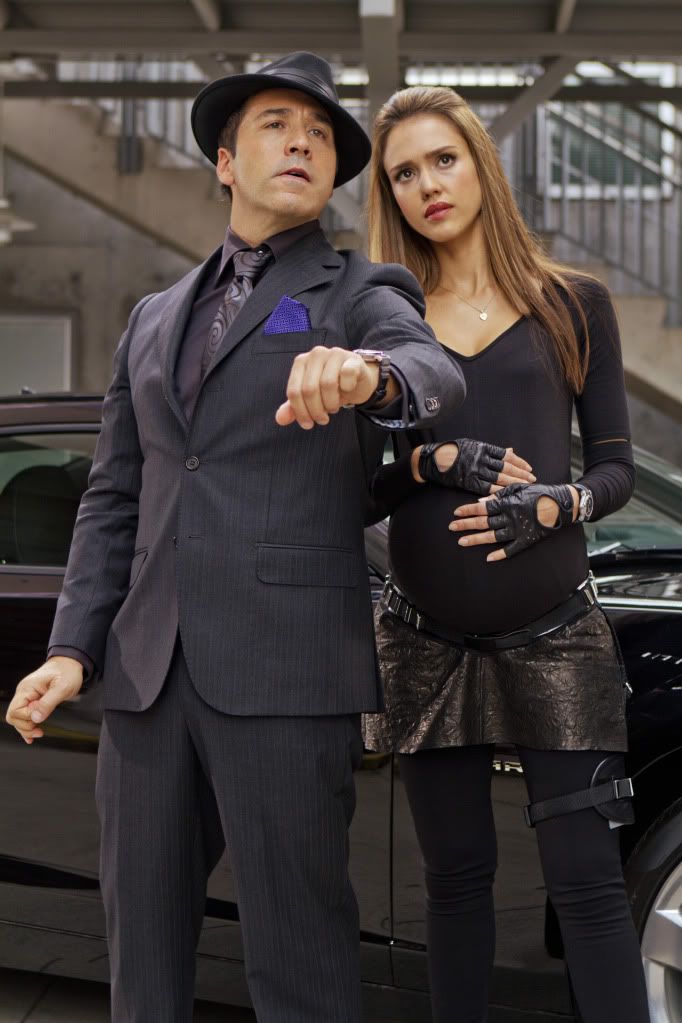 Synopsis: On the surface, Marissa Cortez Wilson (Jessica Alba) has it all...married to a famous spy hunting television reporter, a new baby and intelligent twin step kids. But in reality, trying to mother Rebecca (Rowan Blanchard) and Cecil (Mason Cook), who clearly don't want her around, is her toughest challenge yet. Also, her husband, Wilbur (Joel McHale), wouldn't know a spy if he lived with one which is exactly the case - Marissa's a retired secret agent.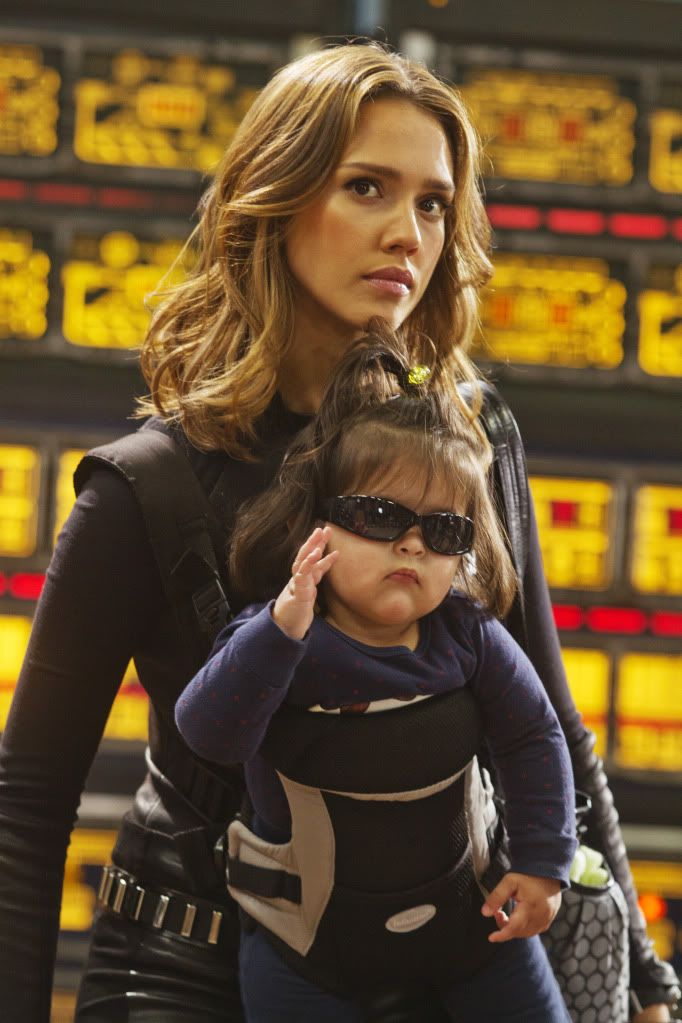 Marissa's world is turned upside down when the maniacal Timekeeper (Jeremy Piven) threatens to take over the planet and she's called back into action by the head of OSS, home of the greatest spies and where the now-defunct Spy Kids division was created. With Armageddon quickly approaching, Rebecca and Cecil are thrust into action when they learn their boring stepmom was once a top agent and now the world's most competitive ten year olds are forced to put their bickering aside and rely on their wits. With a little help from a couple of very familiar Spy Kids, Carmen (Alexa Vega) and Juni Cortez (Daryl Sabara), and some mind-blowing gadgets, they just may be able to save the world and possibly bring their family together while they're at it.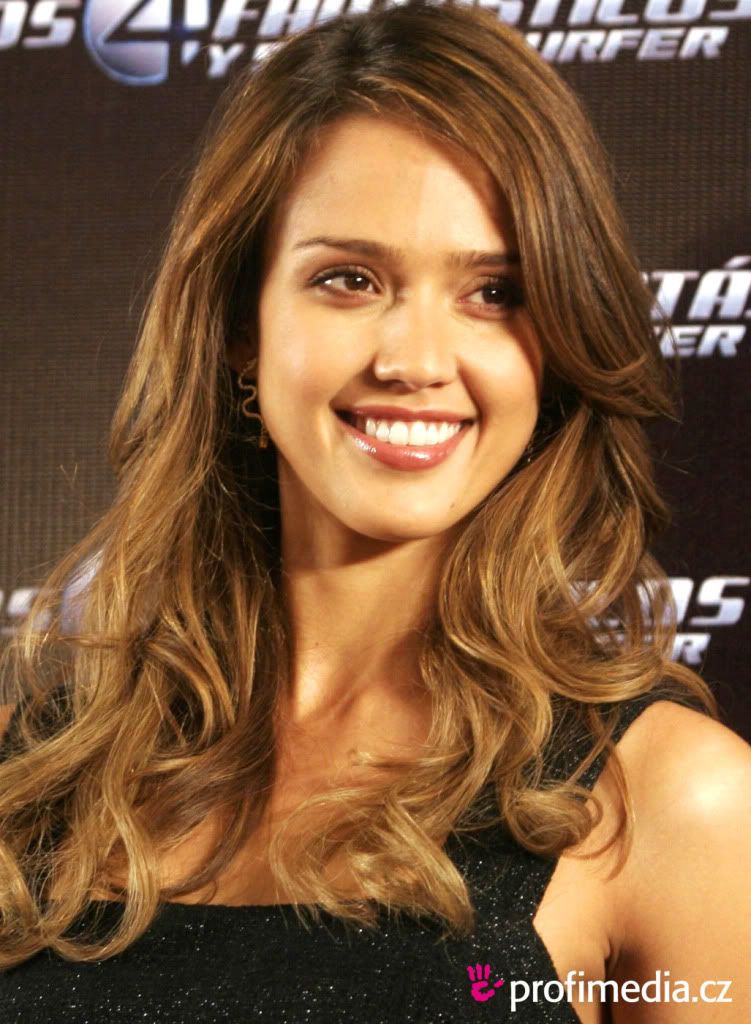 JESSICA ALBA
Jessica Alba fell in love with acting at a very early age, becoming active professionally at the age of 12. She began studying with acting coaches in Los Angeles and, shortly thereafter, landed at the Atlantic Theatre Company, where she studied with founders William H. Macy and David Mamet.
Alba first achieved worldwide recognition as the lead character in James Cameron's "Dark Angel," Mr. Cameron's first project after the history-making "Titanic" and his first television venture. In the series, Alba portrayed Max, a genetically-enhanced human prototype who escapes from her government captors only to live out her life on the run in the underground of 21st Century Seattle. In the series' first season, she was nominated for a Golden Globe and a People's Choice Award. She was voted the TV Guide Award as Breakout Star of the Year by readers, and won Favorite TV Actress at the 2001 Teen Choice Awards. "Dark Angel" has been a success around the world, helping to establish her as an international star.
Her early feature film credits include 20th Century Fox's "Never Been Kissed," starring and produced by Drew Barrymore, as well as the thriller, "Idle Hands" for Sony Pictures. She later starred as the title character in Fine Line Features' romance "The Sleeping Dictionary," a period drama which co-starred Brenda Blethyn, Bob Hoskins, Emily Mortimer, Noah Taylor and Hugh Dancy. Her first starring role in a major studio film was the 2003 release, "Honey." The contemporary urban drama from Universal Pictures grossed over $60-million worldwide.
In 2005, Alba's film career began to catch fire. She starred opposite Bruce Willis and an all-star cast in the provocative and critically acclaimed "Sin City," directed by Robert Rodriguez and Frank Miller. She next starred as Sue Storm 'The Invisible Girl' in Marvel Comics' action-franchise blockbuster "Fantastic Four," which was released by 20th Century Fox in July 2005 and became a worldwide box-office success, with over $300 million in revenue. Later the same year, she starred in the 2005 underwater action-adventure, "Into the Blue."
In 2005, the combined worldwide box office for "Fantastic Four," "Sin City" and "Into the Blue" totaled over half a billion dollars. There is talk of a sequel to "Sin City" and the second installment of the popular comic book adaptation, "Fantastic Four: Rise of the Silver Surfer," opened to worldwide success in June 2007.
Alba co-starred in the psychological thriller, "Awake," with Terrence Howard, Hayden Christiansen and Lena Olin, and the hit comedy "Good Luck Chuck" opposite Dane Cook. Alba went on to star in the remake of Hong Kong's psychological horror hit, "The Eye," for Lionsgate Films and Cruise-Wagner Productions and co-starred with Mike Myers and Justin Timberlake in Paramount Pictures' summer comedy "The Love Guru." She was part of Garry Marshall's all-star ensemble romantic comedy, "Valentine's Day," which broke box office records with the largest opening on a four-day President's Day weekend in history. She starred opposite Casey Affleck in the screen adaptation of Jim Thompson's "The Killer Inside Me" for director Michael Winterbottom, as well as Robert Rodriquez's "Machete." Most recently, she took part in the third installment of the hit "Meet the Fockers" franchise. She just recently completed "Spy Kids 4: All the Time in the World," which is set to hit theatres in August 2011.
Alba has appeared in a several iconic and lucrative endorsement campaigns including the famous Got Milk? "milk mustache" campaign and was featured in a star-studded 30th Anniversary campaign for The Gap, as well as other prestigious campaigns in the U.S. and internationally. She has a global endorsement contract representing Revlon, among an elite group of beauties representing the brand, including Halle Berry and Sheryl Crow.
She showcased her comedic talents as host of the 2006 MTV Movie Awards and she has appeared on countless prestigious magazine covers in the United States and throughout the world.
Although many would describe her as an exotic beauty, Alba was raised in a traditional American family in California. Her mother's family has a French-Danish heritage, while her father is from Mexican-Indian and Spanish lineage.