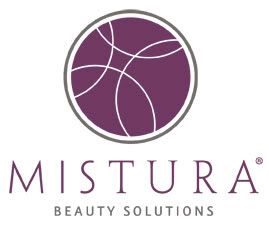 "
Mistura's
incredible 6-in-1 Beauty Solution® powder provides a natural luminosity and pearl-like finish to all skin types and colours. Blend this illuminating powder into your cheeks, forehead, eyes and lips for an instant full-coverage glow. Our amazing formula will hide blemishes, mute rosacea, glide over fine lines and wrinkles and bring an instant brilliance to pale skin tones. On darker skin tones, the 6-in-1 Beauty Solution® creates a pearl-like shimmer and gives an instant air-brushed finish. A simply sensational beauty solution."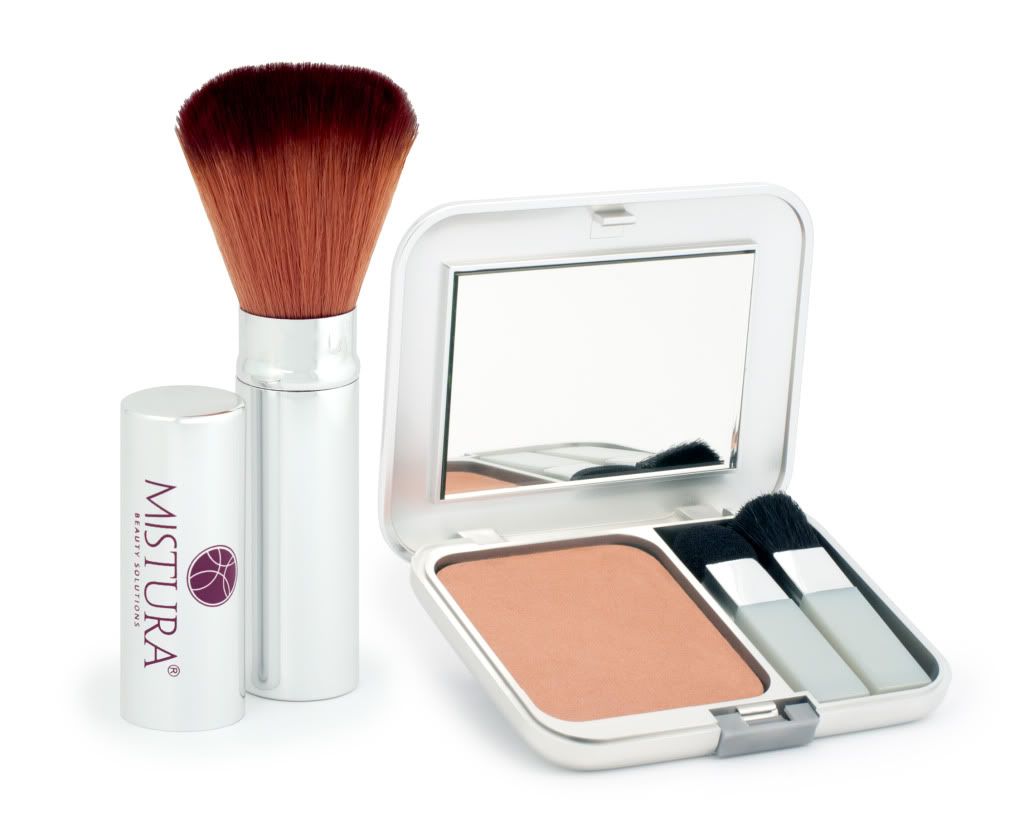 I was kind of reluctant to try out this make up when I read that it was a SINGLE SHADE formula for ALL skin types. I am a very light complected person, and have trouble finding shades that look nice on my skin, not to mention that in the summer, I get terrible freckles all over from the sun. I usually have to buy the high end Avon or Mary Kay to match my skin tone.
This is the actual product I received.

I was super surprised when I applied this, because it appears to be a dark shade as in the picture above. Usually the shade I have to buy almost looks like blushed Mime paint, or that's what my mom calls it! When I applied the make up as instructed, I was so surprised at how well it looked with my complexion. It states right on the instructions: Apply a SMALL amount in an upward motion on your cheeks- then at the end it states: Remember...a little goes a LONG way!
They were not kidding! You barely have to tap the brush on the surface of the 6-in-1 solution because the brush is like a magnet, it hold the smallest particles, not leaving dark spots while applying as my other make up has in the past. I do love that brush! I also want to add, this past week has been EXTREMELY hot & humid! Normally when make up is applied and the weather is really yucky like that, it streaks down your face and such, I did NOT notice this with this product. It is easily removed with just face soap and warm water! No more make up cleaning solutions or facial pads!
Buy it:
The amazing people at
Mistura Beauty Solutions
has offered you all an amazing offer code worth 25% off your order! Use code: LHJ25 at the checkout!
Win it:




**Disclosure: I received one or more of the products mentioned above for free using
Tomoson.com
. Regardless, I only recommend products or services I use personally and believe will be good for my readers.