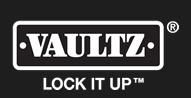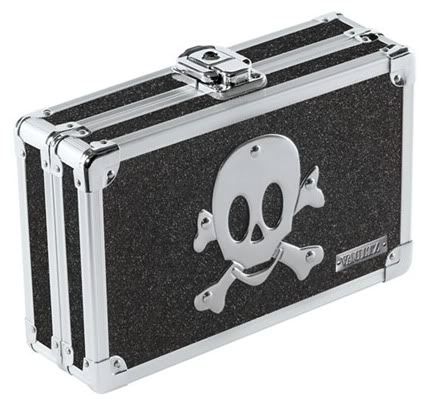 I had the great pleasure of reviewing a Vaultz® Locking Pencil Box for back to school! This is not your average pencil box. This is a very sturdy, quality, locking box, that to me is virtually indestructible! It is made out of sturdy material and metal on the edges as well as nice metal hinges. It has 2 keys for the lock on the front of the box. The inside is lined with a material, features a mesh pocket and elastic pencil strap!
Here is a nice line up of the details of the box, as well as a picture showing the amount od goodies this box holds, and we still have room for more!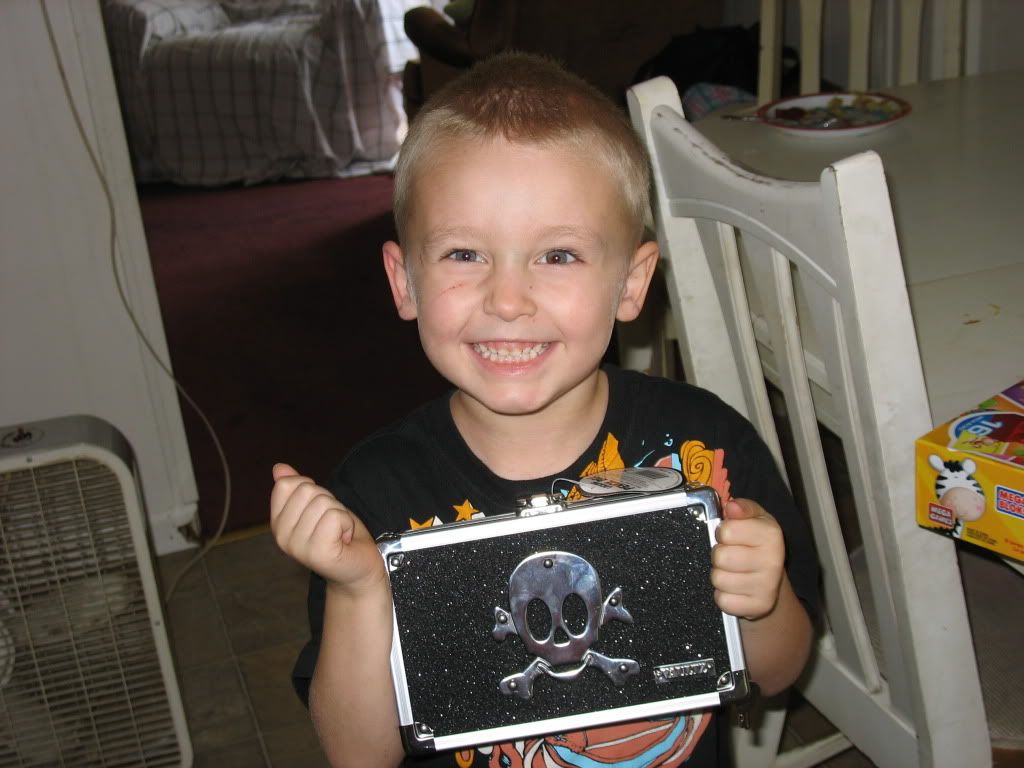 My son is just starting Kindergarten this year, and he has some behavior issues, such as Obsessive Compulsive Disorder, Adjustment Disorder, and they say either ADHD or Aspergers Syndrome. Of course at this point I could care less what the issues are labeled as, however, I just want someone to help me help him through it all WITHOUT MEDICATION! Needless to say, he doesn't want to go to a new school, meaning Elementary as apposed to Head Start. I am sure this is a huge transition for any child. He fell in love with this pencil box, and it is a good thing because I told him he can't have the big kid box if he doesn't go to big kid school! So he is pumped to take his new, totally stuffed pencil box on his journey to Kindergarten.
Buy it!
Wisit
Vaultz.net
for a look at everything they have to offer! They have organization boxes, cd storage, and much more such as this camera storage box, LOVE IT!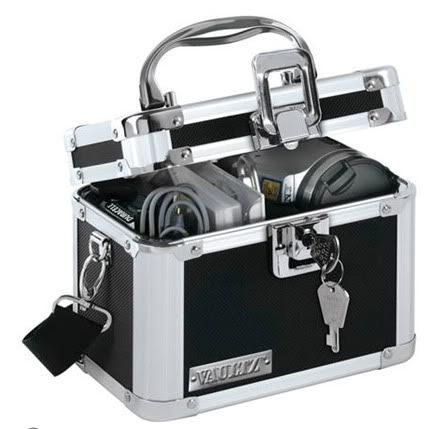 Right now if you shop the Vaultz.net site and spend $50 or more you will get a free iPad Case!


Or WIN IT!
The generous people at IdeaStreamProducts have generously offers one lucky reader an item of their choice, up to $16.99 from the
Vaultz.net
site!
**Disclosure: I received the Pencil Box Black Bling w/Skull for review purposes. I have given my opinion of this product. No other compensation was received.