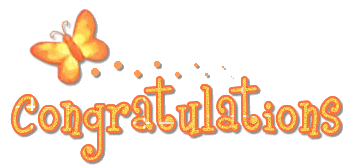 I have forgotten to announce winners! How dare me! Well see, it's this amazing Rafflecopter! I choose my winner and it announces the entry on there and I forget...
Anyways here are some recent winners!
Uprinting.com Brochures:
Entry #4 Brittany Ciara
Mistura Beauty Solutions:
Entry #2 brenda witherspoon
Parent's Choice Prize Pack:
Entry #50 Cassie
Thank you to everyone who entered. Please check back for more great reviews and giveaways!