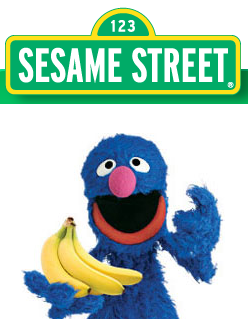 It's never too early to teach our children that it's better to give than to receive. With Thanksgiving this week, what better time is there to explain to children that there are lots of kids less fortunate than they are who don't have a holiday meal, or Christmas toys, to look forward to.
It's all part of Sesame Street's initiative, Growing Hope Against Hunger, that includes a TV special that will air in Spanish this Friday, November 25, on Vme TV (check local listings). The special, which aired last month on PBS, can also be viewed online in English at
www.sesamestreet.org/food
. The special is hosted by Brad Paisley and Kimberly Williams Paisley and introduces Lily, a new Muppet, who's own family is food insecure.
**Disclosure: This post is intended for informational purposes. No compensation was received for this post.