I have a nice set of freebies for 3 Winners!
2 - 2 coupons for FREE Totinos Stuffers
1 - 2 coupons for FREE 15 oz or Smaller Can of Chef Boyardee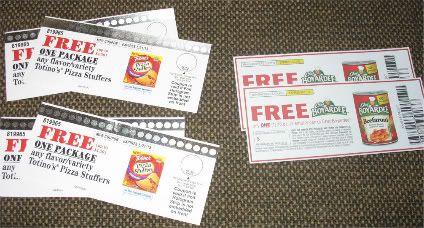 a Rafflecopter giveaway
**Disclosure: This giveaway is sponsored by me. Totinos & Chef Boyardee have no affiliation with this giveaway. All opinions are my own, no compensation was received for this post.