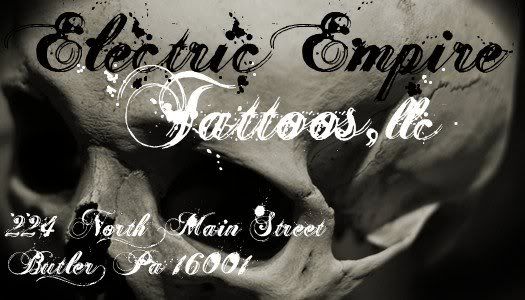 Well, I already posted that I got my tattoo, and I posted a picture of it. I want to let everyone know about my experience getting my first tattoo, and about
Electric Empire Tattoos, LLC.
, where I had it done.
This was a total surprise I might add, my fiancee had said something about possibly getting a free tattoo for doing some work for a guy who owned a tattoo place. He said he said he wanted to let me get the tattoo, since he didn't want one right now. I drew up a Z (I AM NOT AN ARTIST) that I have wanted to get for a long time. Ok fine, well I had this poor sad Crayola marker drawing where I attempted to create art. So he then brings me a card for this place up on Main St., in Butler. I was confused, I guess I had thought it would just be when the guy had time to fit me in for the favor... Ken said "I needed to see what you wanted to get so I could go put the deposit on it and see how much it would cost." I was super excited.
Here is the building to look for when you head over to get yours, it is right next to Pizza Joe's on Main St. in Butler.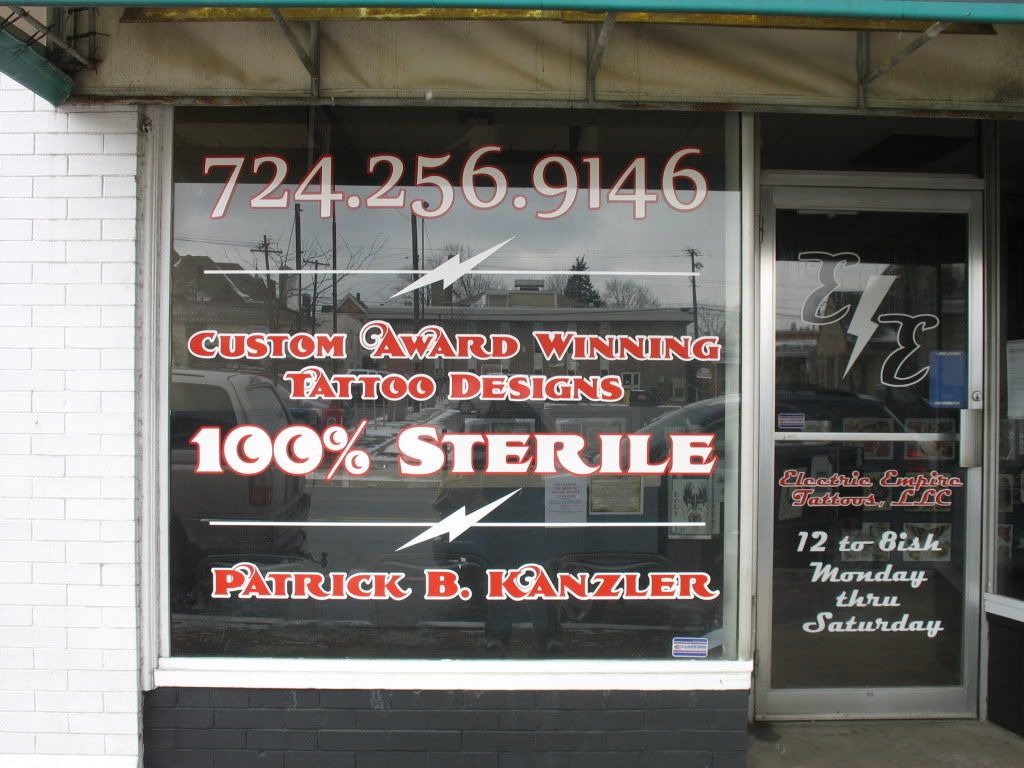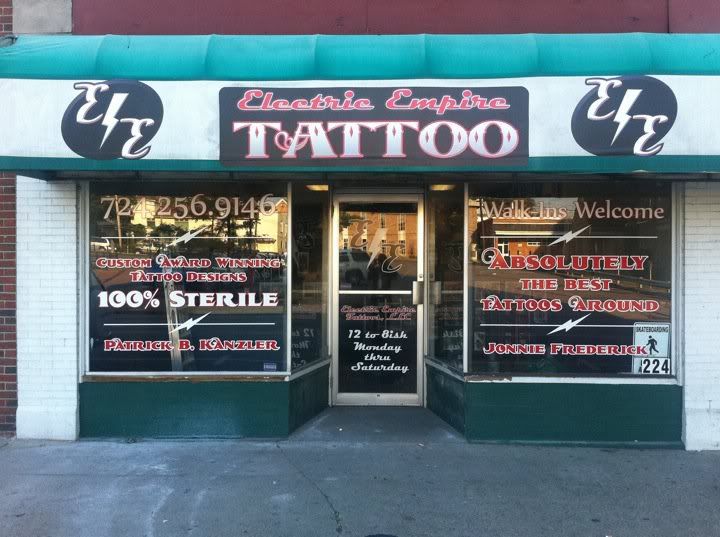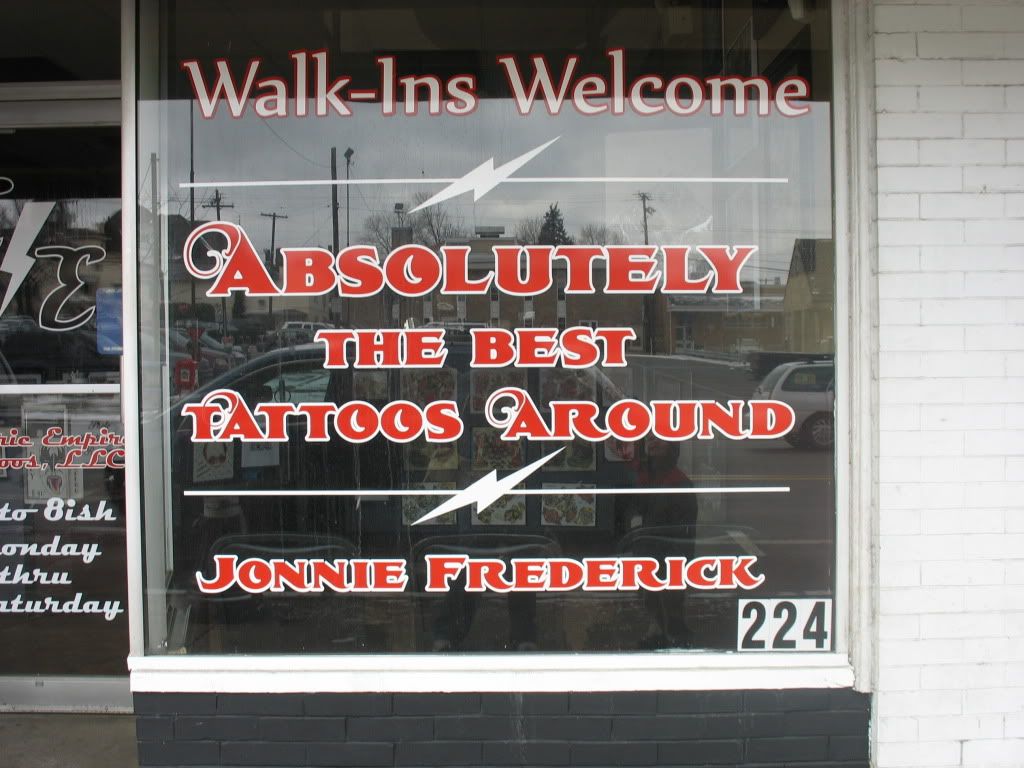 However, my drawing was water spotted since the marker was washable, grrrr... but it was just an out line. What I ended up with was absolutely beautiful! My artist was Patrick, and I love how he cleaned up my drawing and added so much detail, shading and coloring to it. Absolutely amazing. That Z is real important to me, so I was a little apprehensive about letting someone I didn't know give me a permanent tattoo. However, I loved his demeanor, knowledge, and conversation. I am an inquisitive person, so I did ask a ton of questions, do you use disposable needles, what about the autoclave (leave it to the med student to ask questions), etc. All my questions were answered with excellence. This little project took about an hour and a half.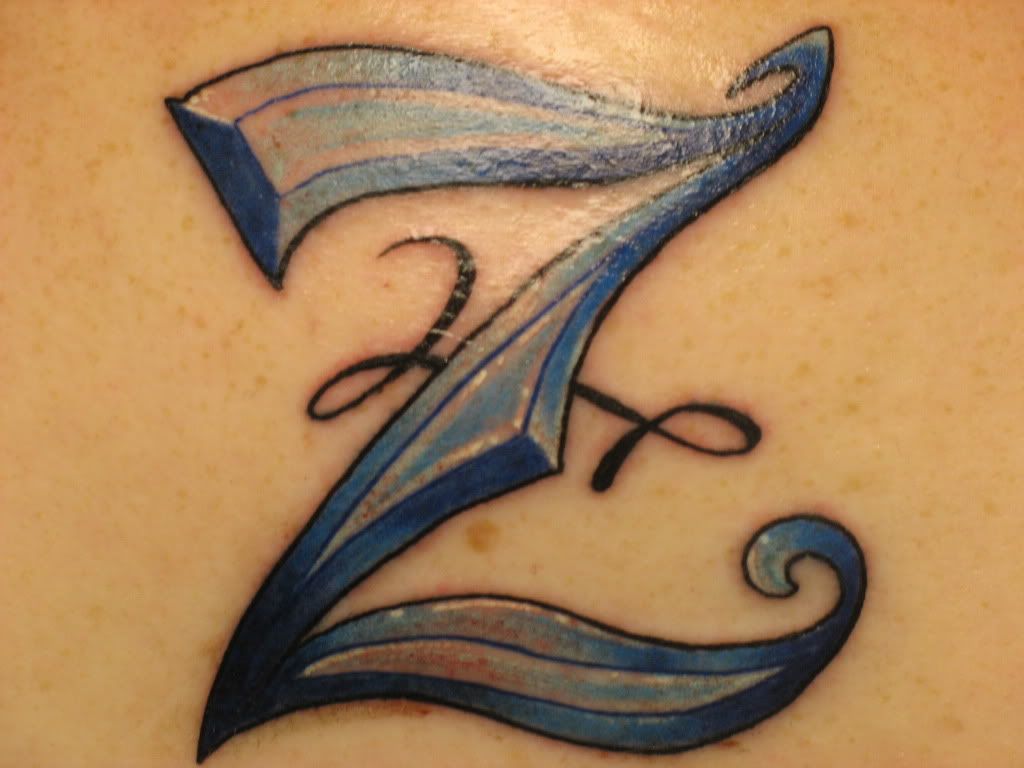 I was kind of nervous about the experience since it was my first tattoo, but it was not bad at all. I want to get some more tattoos. I am a little conservative, since I want to work as a doctor, someday, when the kids are older and I can finish up school, so this is definitely my place to finish up the rest I want. There are a few things I want to get that mean a lot to me. If you decide to check them out, tell them Z sent you!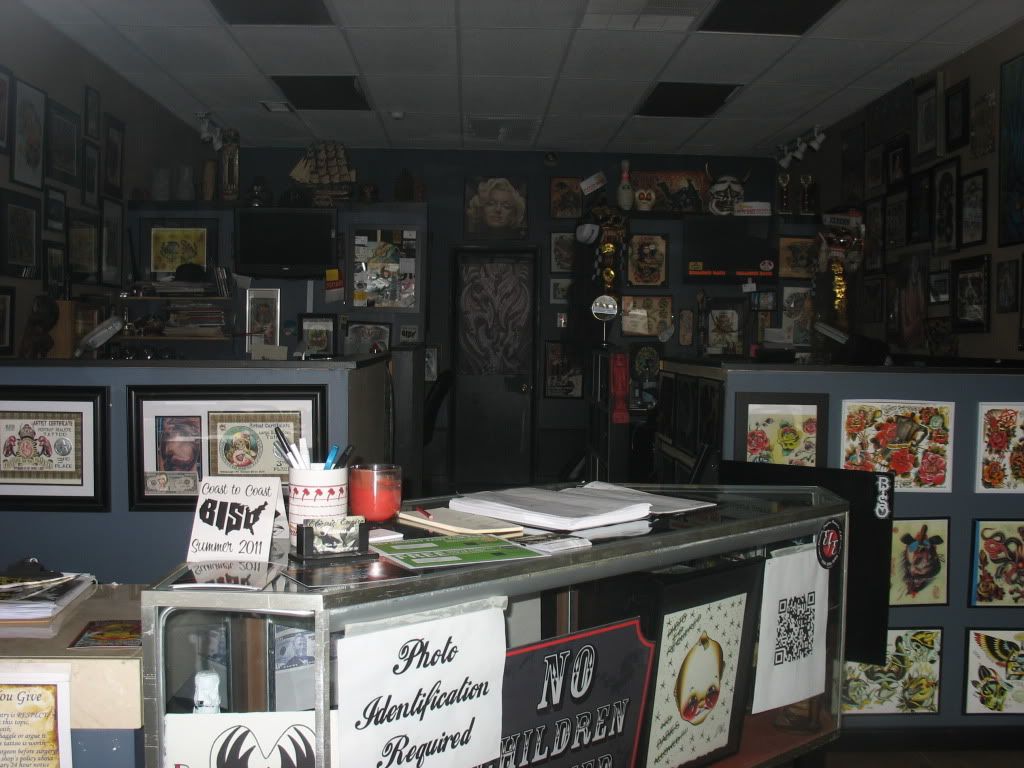 There is a ton of art inside the shop too, as with all parlors, if you are having a hard time choosing what to get. I also thought their signage was humorous and I enjoyed the instructions I received to the care of the tattoo.
Electric Empire Tattoos, LLC.
224 North Main St.
Butler, PA 16001
(724) 256-9146
Patrick Kanzler & Jonnie Frederick
Apprentice: Zachary Westcott
**Disclosure: Electric Empire Tattoos, LLC. provided me with a T-shirt in exchange for review of my experience at their facility. No other compensation was received. All opinions are my own.