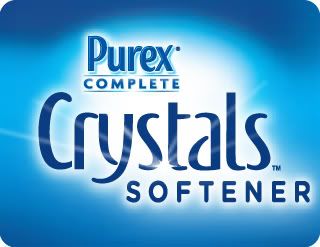 I had the opportunity to review Purex Crystals tropical Splash and the wonderful Jockey Tech Terry Performance Sports Bra. I was so excited when I heard that these 2 were teaming up for a campaign. One - because I love Purex products, especially the Crystals, and two because I only wear sports bras. I am always looking for great sports bras, as I suffer from fibrocystic disease, and one is bigger than the other, like whole cup sizes... No matter what time of year or what you are doing you are sweating at some point in your day. I have tried bra liners etc... This bra is AMAZING! It reminds me of those sports shirts that are sure-dry or what not, every brand has their own name for the material. I won't way that you don't sweat in this bra, but you remain dry. SUPER COMFY if I do say so myself. Plus I received one black in color, I love black bras. Through this campaign there is a 20% coupon available through Jockey for their
Sports Bras
!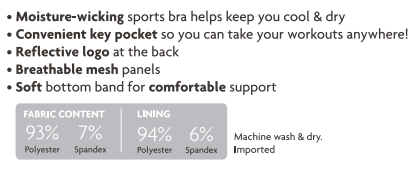 The Purex Crystals
Fabric Softener
is a wonderful product that can be used on any type of material really. It does not contain any oils. I have some of those sports shirts I spoke of earlier, and learned my lesson about putting fabric softener in with those, it looked like I dumped a deep fryer on it, and it was a beautiful light teal. I LOVE LOVE LOVE Crystals because I can use them on everything. Plus, they work so great, they smell great stays for days.
Don't forget you can locate the Tropical Splash through the locator on Purex.com plus, you can WIN (Search for Purex Crystals Tropical Splash and you could win $2,000)! You can find the Offical Rules
HERE
the contest ends January 31, 2012 @ 3PM PST!
Enjoy Jockey and Purex Crystals together! I am sure glad I had to chance to, these are definitely products I plan on purchasing and using on a regular basis.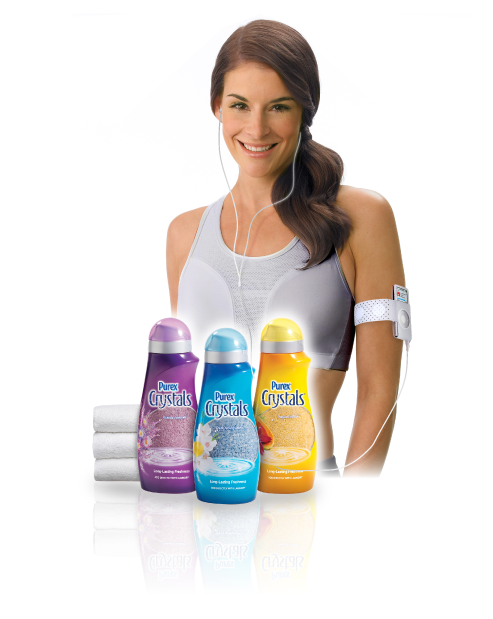 **Disclosure: Jockey and Purex provided free samples of their products so I could review them. However, all opinions expressed here are my own. No other compensation was received.