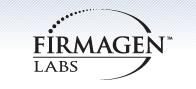 Firmagen Skin Repair System is a physician-developed antioxidant skin care system. This revolutionary system contains Alphadermalene-PBF™ - an exclusive and powerful ultra-antioxidant blend, designed to destroy skin damaging free radicals from both the inside AND the outside, visibly reducing and preventing the signs of premature aging, fine lines, dryness, sun damage and acne, while stimulating and promoting softer, firmer, clearer, healthier and younger-looking skin. Unlike traditional skin care products that only treat problems on the surface of your skin, the Firmagen Skin Repair System is a complete system that works both internally AND transdermally to help combat free radicals, while stimulating and promoting your skin's restoration.
I am pretty blessed with nice skin. Not bragging, I mean, I have no blemishes, smooth skin, not really dry or oily...except IN THE WINTER! My face gets entirely too dried out and irritated around the colder months. My nose starts peeling, then my forehead, then the rosey cheeks...Not plesant.
However, I was able to review this wonderful skin repair from Firmagen Labs, AM Skin Repair Serum. I am in love with this product! Our weather here in PA is outrageous, one day it is 15 degrees, the next it is 70 degrees... that takes a toll on the skin too. I have been using this serum for over a week now, and I have to say, I definitely see a difference. The serum is a white creamy lotion like substance that has a nice light fragrance to it, and as soon at you put it on, you feel the smoothness come back to your skin. There is no oily residue or shiny look to your skin either. I would definitely recommend this to anyone who has skin issues.

I am able to offer one reader a bottle of AM Skin Repair Serum from Firmagen Labs to one lucky reader! Please use the super Rafflecopter widget below!
a Rafflecopter giveaway
**Disclosure: I received a bottle of Firmagen Labs - Am Skin Repair for review purposes. No other compensation was received. All opinions are my own.