We all know how much of a One Tree Hill Fan I am! I was so lucky that Warner Brothers sent me actual props from the set! I received a car window flag that says Tree Hill Ravens on it and a small blue and white pom pom. I am super stoked to have a piece of the show, especially since it is on it's final season (tear, tear, sniff, sniff). These props will keep the spirit of Tree Hill with me forever, since there will be no more new shows. With the 2 hour season finale approaching Wednesday, April 4 at 8/7c on The CW, I am excited to see how it all ends.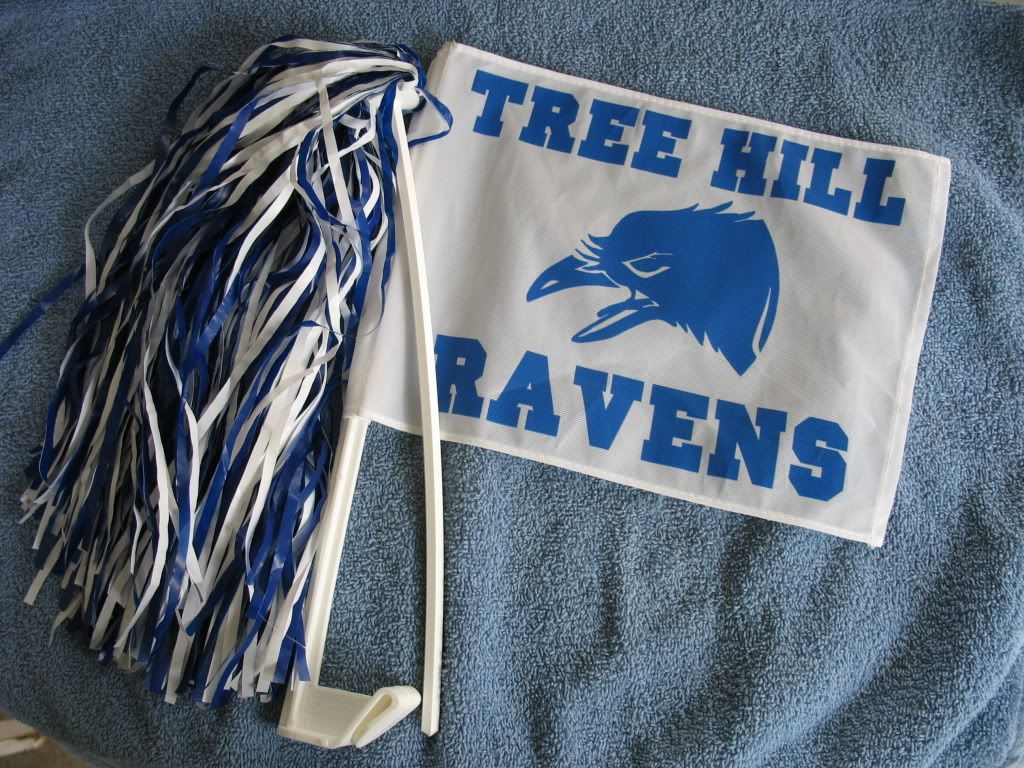 Since I have almost every season on dvd, I will be sure to share these items with my daughter when she is older. I always loved watching my mom's favorite shows with her in the mornings before school. Kind of a nostalgic feeling to be in her time. One Tree Hill is a show that I would love to share with her. Along with an amazing piece of the show.
Many thanks for Warner Brothers for this amazing opportunity to have an actual piece of the show, and keep Tree Hill's spirit alive for as long as possible.
**Disclosure: I am promoting One Tree Hill on behalf of Warner Bros. WBWord division.