With summer vacation on the horizon, parents are searching for something fun for their little ones to do while school is out!
School of Rock
, the national leader in music education, is offering one to two week musical learning sessions offering kids get a break from that traditional day-camp routine and an opportunity to shake things up and find their inner rock star. I thought your readers might like to hear about this unique alternative to the traditional summer camp experience.
With over 72 school locations in 26 states and Mexico, the School of Rock offers week long camps throughout the summer which are the perfect introduction to the year-round program. The camp sessions- which take place Monday through Friday from 9:30 to 3:30- include intensive individual and group lessons on the instrument of the students choice and culminates in a live performance!
I am also excited to see the
Metal Camp
too as I play guitar and drums, plus Metal is my forte!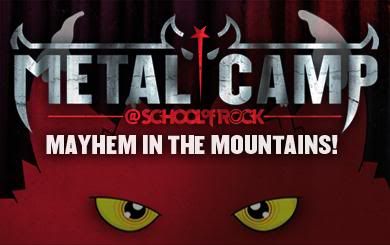 Head over to School of Rock and check out the locations to see if there is one near you!
**Disclosure: This post is intended for informational purposes. No compensation was received. All opinions are my own.