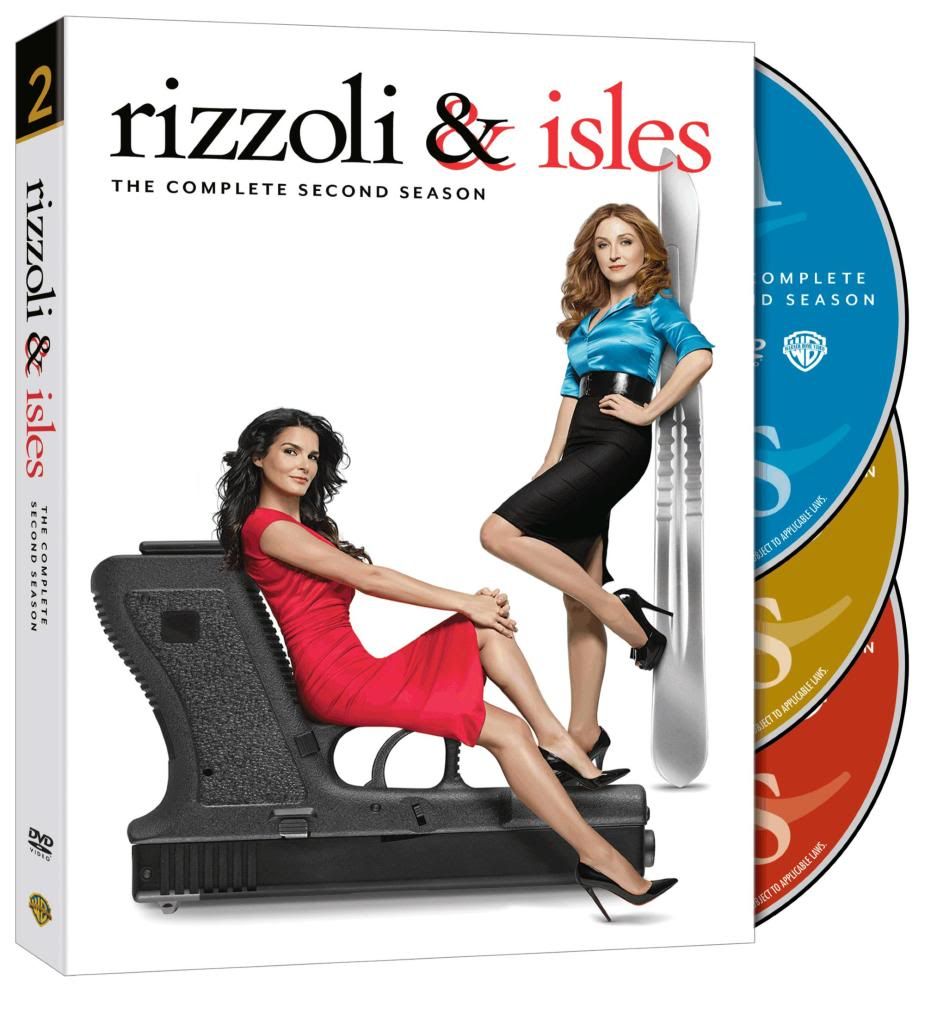 So on top of the great episodes that season 2 holds, you also will receive a ton of bonus features! The Complete Second Season of Rizzoli & Isles also features an hour long behind-the-scenes featurette, unaired scenes and a gag reel as well as a new UltraViolet Digital Copy.
Featurettes:
From the Ground Up- Building Episode 214 - Go behind the scenes to see the intensive and rigorous process of generating the 14th episode
Part 1 - In the Writer's Room
Part 2 - Pre-Production
Part 3 - Bustin' Out The Boston: Production
Part 4 - Ready-to-Air: Post Production
My favorite features will be the gag reel (I always love those for movies, tv shows, etc...) and the behind-the-scenes featurette, which always goes through the toughest parts of the actors roles. I like seeing how shots come together and how special effects (or lack there of) make great scenes! I think the unaired scenes as well as all the other content that is included on this season's DVD set will make the fans extremely excited and anxious to see what goes on behind the show and alternative ideas that were not used on the air.
Here is a great clip:
Rizzoli & Isles: Season 2 on DVD
by thewbdotcom
Order your Rizzoli & Isles Season 2 on DVD at:
http://bit.ly/ISlEkF
Don't forget to watch the season premiere tonight, June 5th @ 9/8c on TNT!
**Disclosure: I have been hired by Warner Bros. WBWord division to promote Rizzoli & Isles Season Two on DVD.