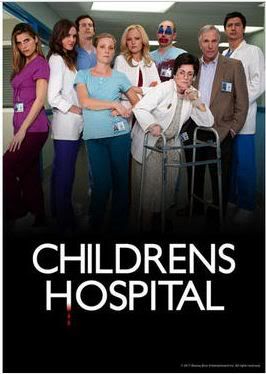 Childrens Hospital is known to be one of the most outrageous shows on air today because of the senseless staff at Childrens Hospital. Confess a time you or a friend has caused a mix-up that resulted in a comical situation. Did you get caught? Were you able to get away with it?
I can actually relate to the show and messing up things in an office. The office I worked at was a small doctor's office that still had not implemented electronic charting, hence we still had paper charts. Of course, for patient security you can not just leave these things laying all over the office. We had a patient heading out the the hospital from our office, and as I was returning charts to the file room, I got side tracked and stuck them in the filing cabinet next to my desk. Several days later the other receptionist I worked with said, man I can't find this one chart. We looked every where. It was like it disappeared. It did, with 2 others into my filing cabinet that I really never used! Took me 3 weeks to stumble across it, and by then the billing was over due on the visit they had 3 weeks previous, since that stuff must be done timely...No I did not get away with it, and I took the rap, since it was my fault...Good lesson though, "Haste Makes Waste!"
Nothing like on the show! I think one reason I like the show so much is because of my experience in doctors offices and hospitals. I get that release of humor that we can not have at the real job!
Childrens Hospital: The Complete Third Season is on DVD! Order yours today:
http://bit.ly/Pe7Pxb
**Disclosure: I have been hired by Warner Bros WBWord division to raise awareness for 'Childrens Hospital.'