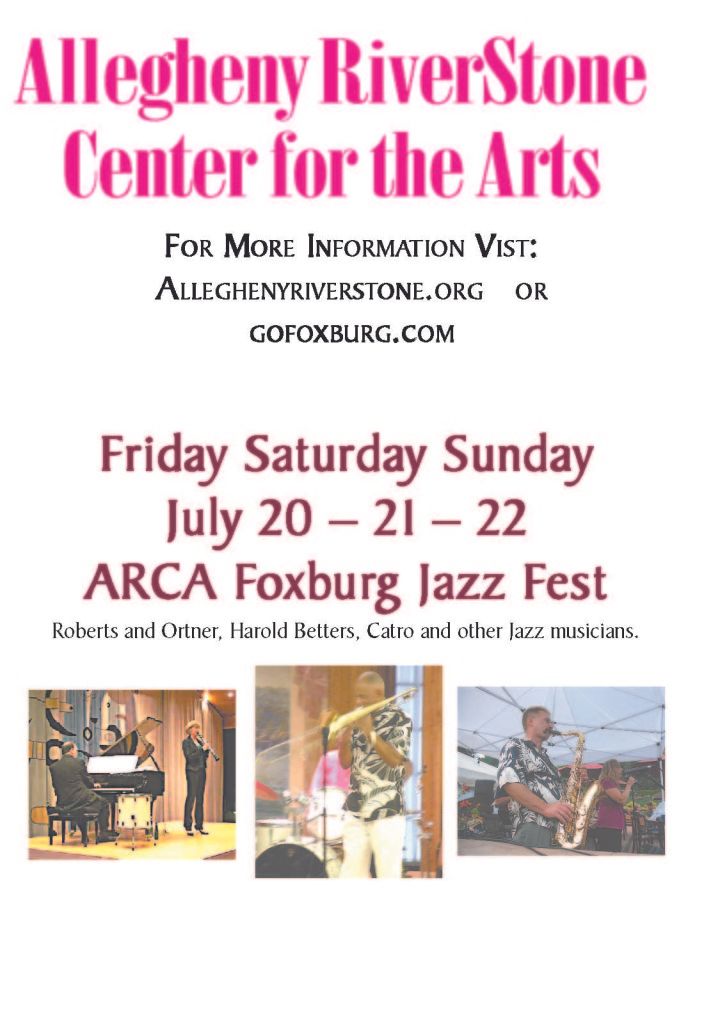 The weekend of July 20, 21 and 22 is a Jazzfest weekend in Foxburg. Over the last several years, the third weekend in July has become known as the time for Allegheny RiverStone Center for the Arts, Foxburg Jazzfest. This year is a full weekend of Jazz artists and friends coming to Foxburg to play three days and nights in multiple venues.
You can visit
HERE
for more information!
**Disclosure: This post is for informational purposes only. No compensation was received for this post. All opinions are my own.