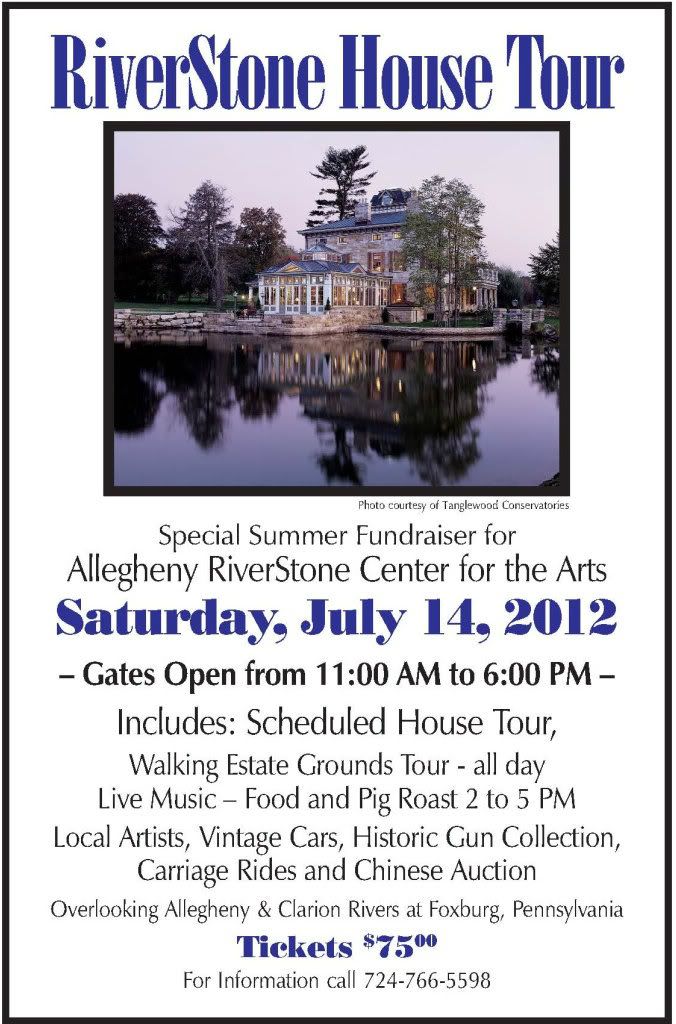 For the first time since the summer of 2008, on Saturday July 14th 2012, the RiverStone Mansion at RiverStone Farm in Foxburg, will be opened to the general public. Dr Arthur and Patricia Steffee the owners and the restorers of the historic Fox Family property have graciously agreed to open the house and grounds for this event as a fund raiser for Allegheny RiverStone Center for the Arts. A full day of events including music, food and a Chinese auction are planned. Gates will be open from 11:00 AM through 6:00 PM.
READ MORE HERE!
As I grew up literally right across the river from here, I found this to be interesting! This place is absolutely beautiful and breath taking. Worth a tour if your interested.
**Disclosure: This post is for informational purposes. No compensation was received for this post. All opinions are my own.