So, I've made it no secret that I love hunting and fishing. I love being outdoors, one reason for my move back to the country! I see deer, turkey, groundhogs, rabbits, etc... daily in my front yard! I absolutely love it. Since I have a pond, I of course utilize it, the kids and I make it a point to fish at least once a week together.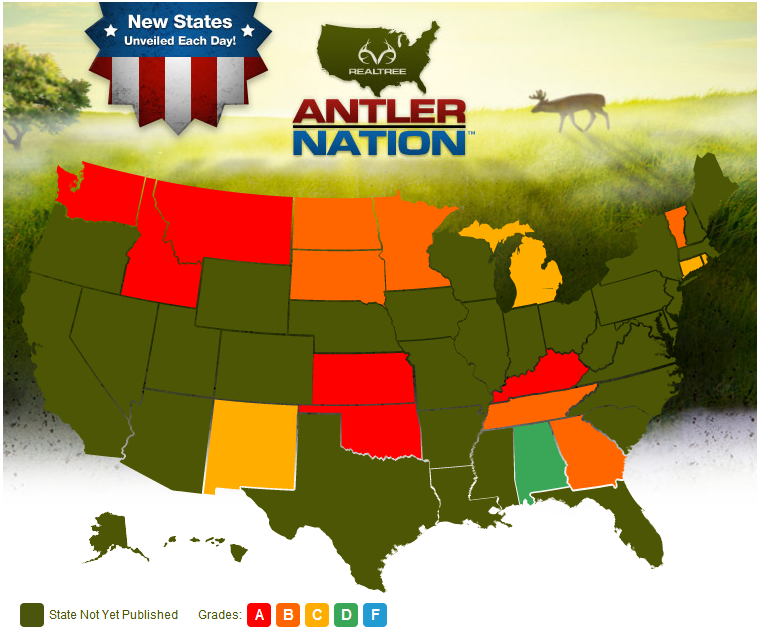 I have been checking in on the
RealTree Antler Nation
to see when PA is released and our grade. I was surprised at how low some of the grades were on certain stated. I sure am curious about PA. I guess I will have to just keep checking daily to see PA be released!
Any of my fellow moms planning on hunting this year? I have not gone in a few years because of my kids being little, but I am planning on it this year.
**Disclosure: This post is for informational purposes only. No compensation was received for this post. All opinions are my own.