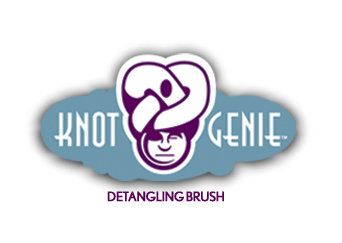 Are you ready to join the thousands and thousands of mamas who no longer dread the hair brushing drama? Then The Knot Genie Detangling Brush is for you! The Knot Genie and Teeny Genie were created to not only to make brushing of even the most unruly hair effortless, but to create peace in households around the world at bath time. Their unique bristles act like little "fingers" gently untangling knots and tangles. The amazing Knot Genie magically gets rid of knots. Not to mention complaining.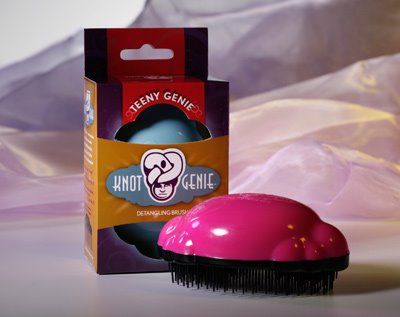 I know I am excited to try this with Nevaeh's hair. Brushing her hair at anytime, let alone in the morning, is hard because of her sensory problems. This should help free up some of the morning routine, plus leave some smiles! Also, there is a contest going on right now at the
Knot Genie Facebook Page
!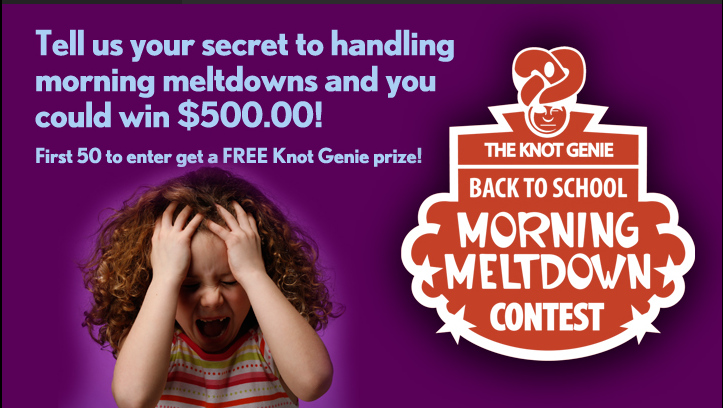 With the introduction of four new Knot Genie colors in our limited edition Back to School Collection, we're also running a fun contest. The contest is called, the Knot Genie Back to School Morning Meltdown contest. If you're a parent, you've probably experienced a foot stomping-shrieking-morning meltdown at that critical time when you're trying to get your child off to school. Recount (if it's not to painful) your worst meltdown and how you diffused the situation and enter your story in our contest. Ask your friends and family to vote for your entry and you could win $500.00. The first 50 people to enter will get great prizes just for participating.
Right now through the USFamily Guide you can save $4 off your purchase of a Knot Genie.
CLICK ---->
http://www.usfamilycoupons.com/coupon.php?regionid=460&bid=10773&dealid=926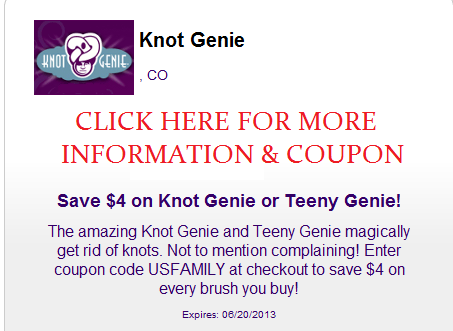 I will be bringing you more deals from the
US Family Guide as a Moms Connect Member
, keep following and follow
Pittsburgh Kids Guide on Facebook
just in case I miss something awesome! There is also a widget on the Left Side Bar for you to see if there are any deals as the current time.
**Disclosure: I may receive the above mentioned product as a US Family Guide Moms Connect member and Pittsburgh Kids Guide Blogger. No other compensation was received. All opinions are my own.