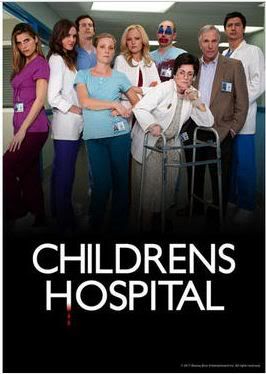 Clowns cause quite the controversy on Childrens Hospital. In fact, Dr. Blake is kicked out of his own apartment for being a clown and has to move in with his coworkers, whom he annoys. Write about the most bizarre roommate experience you've had. How long were you able to stay in such a crazy situation?
Actually, I have had the worst roommate ever! My best friend and I have had a couple places together since high school. The first apartment we had together, his girlfriend of like 5 years lived with us, and she was absolutely NUTS! She would throw my plates on the floor along with glasses. After a couple months all of out dishes were plastic! She was so vindictive! She would go through the cupboards and mix up all the can goods and box foods so I couldn't find anything. Grrrr...Hated the stupid petty things she used to do. We joke about those things now and some other strange things she would do, hide the shampoo and stuff like that, now just funny inside jokes.
I believe after she moved in I only stayed in that apartment with her for about 6 months, and it was originally my apartment. I just figured since it was a 2 bedroom, and huge for a starter apartment, it would be awesome to have the BFF be the roommate, I really didn't know the girlfriend before the move in...am glad I don't have to know her now!
Check out this funny clip!
Childrens Hospital Season 3 DVD: Our Little Secret
by thewbdotcom
Childrens Hospital: The Complete Third Season is on DVD! Order yours today:
http://bit.ly/Pe7Pxb
**Disclosure: I have been hired by Warner Bros WBWord division to raise awareness for 'Childrens Hospital.'