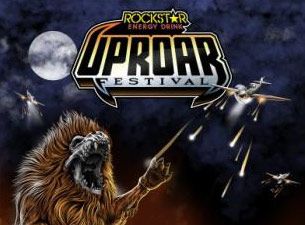 There is no secret, I love music, Heavy Metal to be exact, but I do listen to other genres also. I got to attend Uproar last year, and Mayhem Festival last month, it was so amazing! Slipknot is my favorite band, and I even got an Autographed Antennas to Hell Poster, Corey Taylor, Clown, and Chris Fehn signed it. There was a great story behind it, I purchased the new CD with a meet and greet bracelet to get one, however, by the time we made it over to the mess of people, I realized, I was never going to get to that tent before they went on stage. I gave my bracelet to a kid standing in line with his dad who did not have one, they wanted the man to leave the line. I decided on the recommendation of my fiancee, to go to the other side of the tent, as there were not a lot of people there and just try to get some pictures of Corey Taylor (my hero lol). I did and decided to scream at his security guard to give me a poster (as alcohol influenced me to do so lol) and he asked where my bracelet was, I screamed "I gave it to a kid, look I bought the CD!!" Corey Taylor himself, pointed at me, signed the poster, handed it to the security guy and sent it to me! Talk about a 12 year old screaming like Justin Bieber was present, yeah that was how it looked lol.
Anyways, I will get to the sweepstakes! You can enter to win Uproar tickets, which I attended this show last year with Avenged Sevenfold as the main band, for Pittsburgh, PA which is on 8/31/12. I would totally find a way to go and get a babysitter if I had free tickets lol. Enter by clicking HERE or the image below!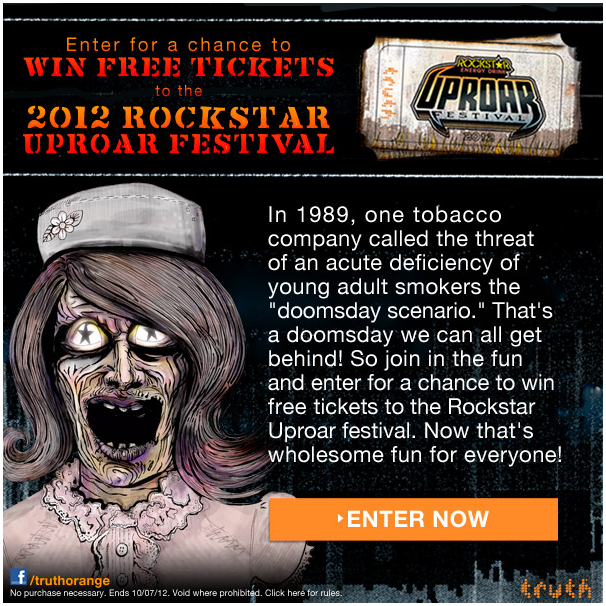 **Disclosure: This post is for informational purposes only. No compensation was received for this post. All opinions are my own.