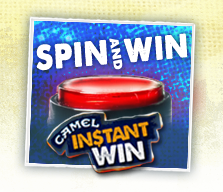 I love the instant win games and sweepstakes that certain companies have. I have won so many things from Camel, and received so many cool promotional items, I am always checking their site. They have now started the Spin to Win Instant Win Game. Super simple, log in, click Spin to Win from the activities menu on the top bar (or below on the activities icon row), then confirm your information they have on file, click button, viola see if you won. On my third day, yesterday, I won a $25 prize! You are eligible to win one $50 prize and one $25 prize.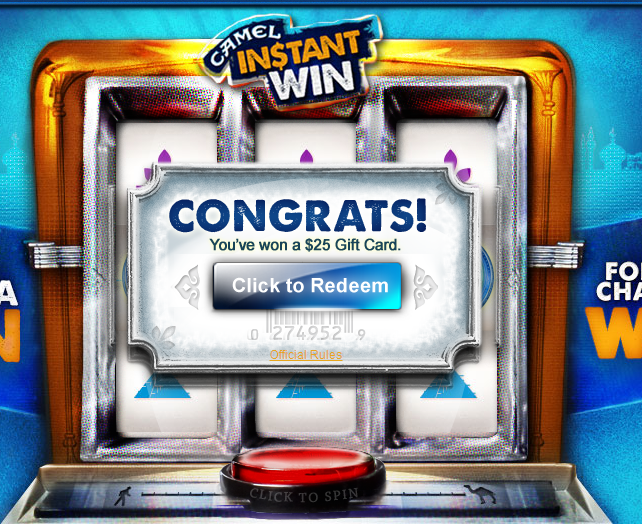 Now everyone says they have trouble with claiming their card, because it is through a site for rewards. However, it is actually simple. If you do not have an account, just register then click claim at the bottom of the registration. If you already have an account, just put your email and password in on the page, then click claim. It keeps track of all the rewards you have received through them. This makes $200 for me so far from Camel! You can use the prize like a Master Card online, mainly anywhere it is accepted. Just get the card number from your account, the expiration date, then the CVV code provided, and enter it like a normal card. I have used mine all on Totsy.com for things for the kids when they have their great blow out sales. I purchases a nice laptop desk with cooling pad and mouse pad with my $25 since shipping was free and the desk was 68% off!
Please see the
Official Rules
for more information about the prizes, claiming, and participation.
**Disclosure: This post is for informational purposes only. No compensation was received for this post. All opinions are my own.