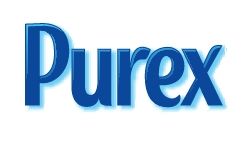 I had the opportunity to review the new
Purex Plus Fabric Softener with Crystals
over the past week. This Purex Insiders kit came just in time for my spring cleaning! You know, putting away all the heavy blankets and getting out the nice light ones for just a chill at night, or possibly the light sheets to take out of the deck. Of course, here in PA, we were all tricked! The day I started packing away all the winter clothes, blankets, and boots, it was a beautiful 60+ degrees, kids out playing in the yard, under a gorgeous sun filled sky. Now, 3 days later, it is only 24 degrees, windy, snowing, freezing rain, arrrggghhhh.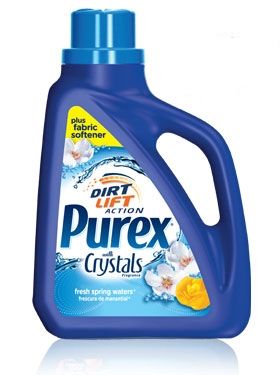 At any rate, there is at least still laundry to do! I was very eager to try this new detergent out, especially since it has the Crystals fragrance already in it. As soon as you open the bottle, you know this is a special soap, the aroma is absolutely amazing! Not overwhelming, but just right! I tried it out on a couple loads of blankets being taken out of the garage for the Spring season which is hopefully approaching. I don't care what I do, they always have that been washed months ago smell and look to them, I tried the vacuum bags, plastic totes, plain old heavy garbage bags, cardboard boxes, nothing seems to make a difference. They are all so nice and fluffy, as well as Crystals fresh! If you use warm or hot water, you can smell is through out the house! I usually just use cold, especially since we now have a Culligan System and there is no point running the hot water tank more than needed (energy saver too!)
So, at the end of the day, it was time to wash up all those play clothes from out fun in the sun! I was pleasantly surprised at how well the detergent removed stains, even though it is a combination detergent - you know the Purex with Dirt Lift, and Fabric Softener with Crystals. All of our mud on the knees, around the bottoms of the pants, and of course, on the bellies of all their shirts came right out no problem. And to think I had doubted Purex, what the world was I thinking?!? Since I was out and about with the kiddos, I had some dirt on me too, you know, that compulsive need to pull out those dead weeds around your decks and house after winter is over YUCK, they had to go. =)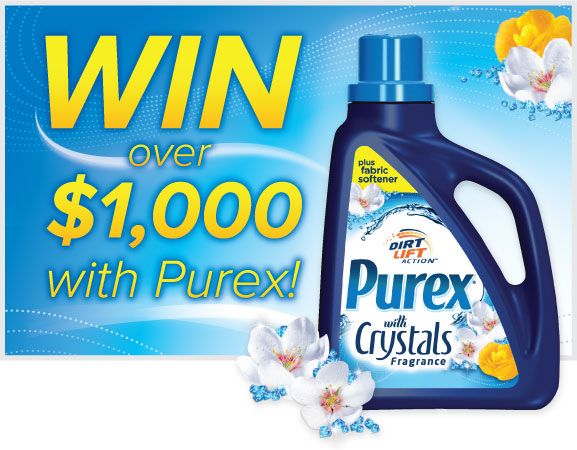 There is also a super awesome sweepstakes going on! Enter The Purex Experience the Enchantment Sweepstakes for a chance to win a $1,000 grand prize or one of 500 free bottles of Purex detergent plus Fabric Softener with Crystals Fragrance (maximum coupon value $6.00). The sweepstakes started on Feburary 11, 2013, and will close on March 29, 2013. Limit one (1) entry per person, per e-mail address, per day, during the promotion period. You can view the rest of the official
Terms & Conditions
for more information.
Also, 3 lucky winners will win a coupon for a FREE bottle of Purex Plus Fabric Softener with Crystals Fragrance! Please use the Rafflecopter below!
a Rafflecopter giveaway
**Disclosure: Purex provided me with a sample of Purex Plus Fabric Softener with Crystals in exchange for a product review. However, all opinions expressed here are my own.