**Disclosure: No products or compensation were received for post. The widget, activities, and prize were provided by Partners Hub and Warner Bros. Home Entertainment. All opinions are my own.
We think that most can agree... Moms are the best - and they do a lot for us! Now it's time to return the favor and celebrate this Mother's Day by giving mom the movie night she deserves! Celebrate Sunday, May 12th in the best way possible by spending quality time with your family and watch one of YOUR favorite classic films! Watching a classic flick together tells the story of a different time and place, and is the perfect opportunity to catch up and share stories with your family... tell them something that they never knew about Mom!
Use the following Perfect Mother's Day Fill-In-The-Blank Sheet for a fun activity! Just click on the picture to bring up a new [age with the printable PDF version.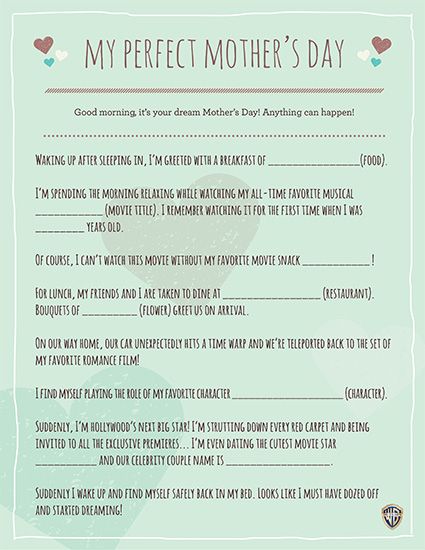 Check out the blog app below for more fun activities!
One lucky reader will win one of the following Blu-ray titles to give away to your readers!
(Prize will be chosen randomly from the titles below!)
- A Star is Born (1976) (Blu-ray)
- Cabaret (1972) (Blu-ray)
Win A Mother's Day Movie Night Blu-Ray!