**Disclosure: I received Bejeweled Frenzy for review purposes. No other compensation was received. All opinions are my own.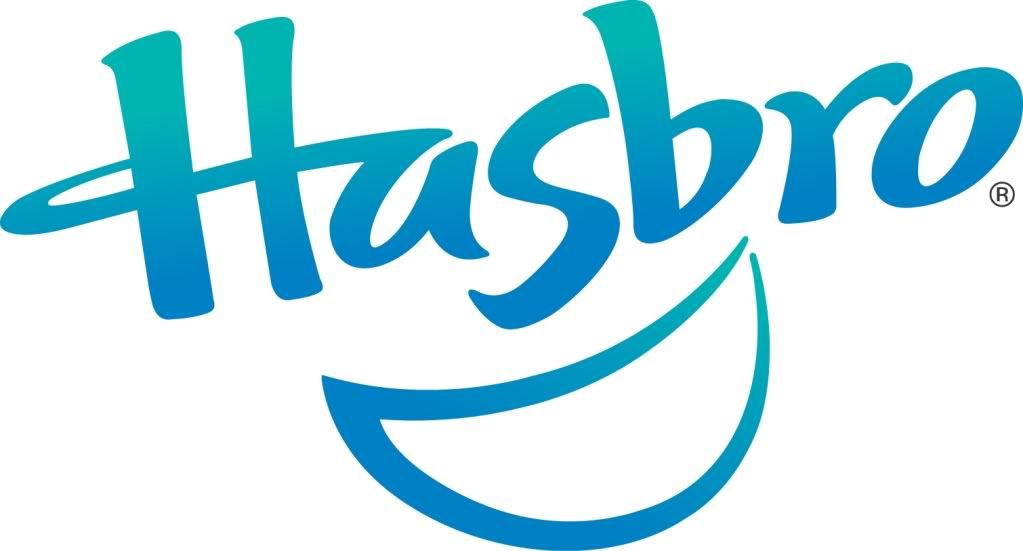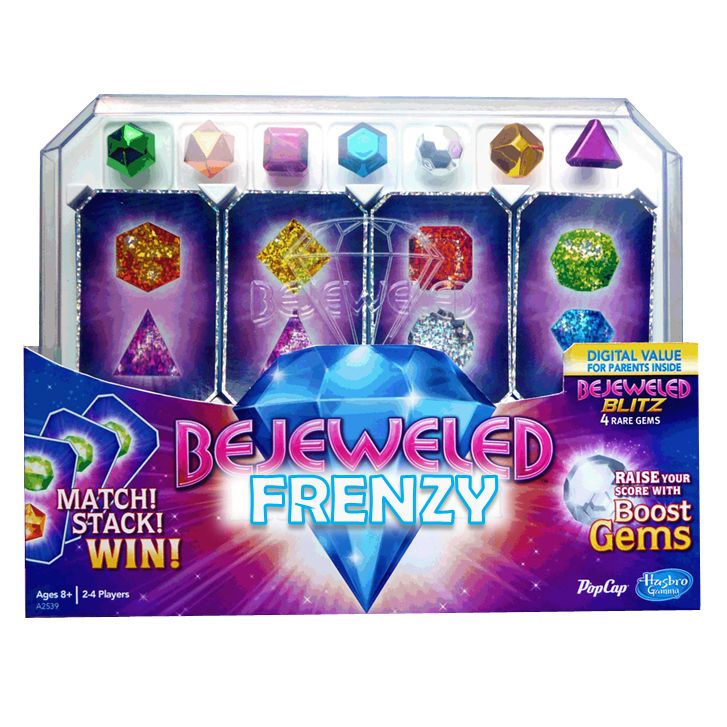 Information about the game:
BEJEWELED Frenzy
Age: 8+; Players: 2-4; Available: Spring 2013; Approximate Retail Price: $14.99
It's a sparkly flurry of a card game as kids race to match gems and build the largest stack of cards in Hasbro's BEJEWELED Frenzy game. Kids will love competing with their friends to collapse their stack, collect Boost Gems and score the most points to win! The game comes with a link to redeem four Rare Gems to be used in the Bejeweled Blitz online game. Mobile device not included. To access the digital features, you must be 13 years or older and have a valid Facebook account. Additional terms and conditions apply to digital features offer.
My review: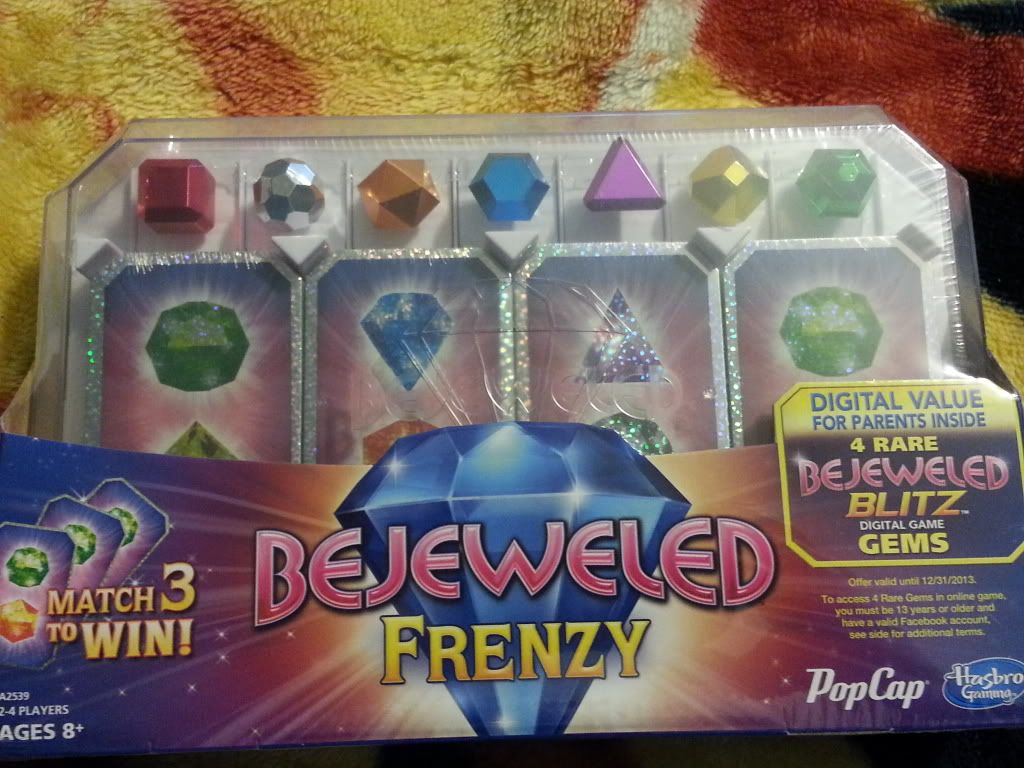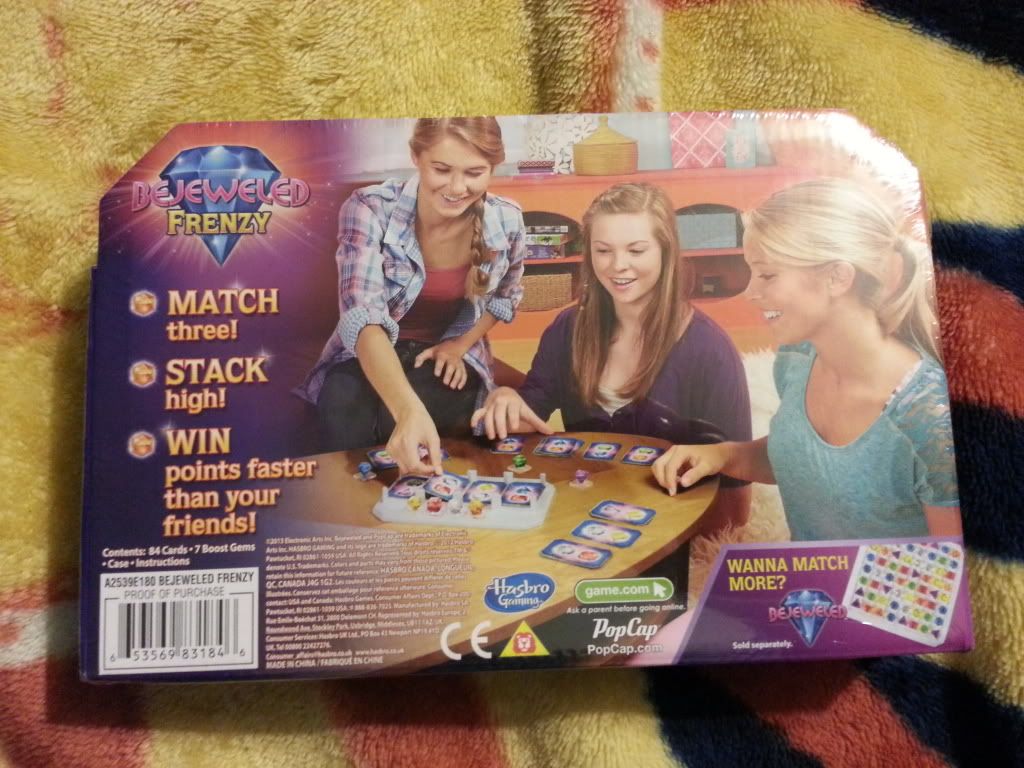 I have to say I love Bejeweled on the computer and on my phone. I thought the game was going to be different than it is. It is super fun once you catch on to the rules of play. It is a little confusing at the beginning as you are used to playing the virtual game, but it all comes together afgter the first time you play it. It says ages 8+, but my almost 5 year old was able to play with some assistance. We had a blast. I absolutely love games that make you think and exercise your brain. I am forever looking for things like this for the kids to get a good mind workout, especially since it is summer! We have played this several times in the past 10 or so days, they love it.
My first love for this game, the game case. I love a game with a great package to keep all the pieces in. This one stays together in a sort of snap tight plastic case that is super durable. It is also nice because all the jewel boosts fit in there without falling all around the case scratching up the cards and stuff. It is PERFECT! The second thing I love about this game, the bright colors and prism finish on the cards. The kids loved the colors. Since my daughter is a little smaller, it was easy for her tell differences by the color, that helped a lot in her participating. But as stated above, the game is rated for ages 8+, she is only going to be 5, she was the only on in the house under age to play, she caught on though.
Online content is also offered within the product packaging (I am sure the packages are marked.) and you are also able to purchase more gems for the boost part of the game.
This is a super fun game and we enjoyed family time together laughing and playing. I definitely recommend this game for family game night!