For my Valentine's Day post I wanted to share with you my best Valentine's Day story ever! That would be last year when my now fiancée took me out and proposed to me. Since we are not rich it was the cutest thing. He got us a babysitter (which was enough for me), then rented a cute little hotel room, bought me my favorite dinner, and proposed in the sweetest way! I have posted the pictures below. I am a person who takes the camera everywhere, so I had it with me thank god!
Valentine's Day has always been special to me, but I never had anyone special to share it with before. All of my previous relationships, the man was not that into the whole sweet thing...Ken, my fiancée, however is the sweetest ever! He does random acts of sweetness all the time, there doesn't have to be a holiday!
This is what I walked into last Valentine's Day!!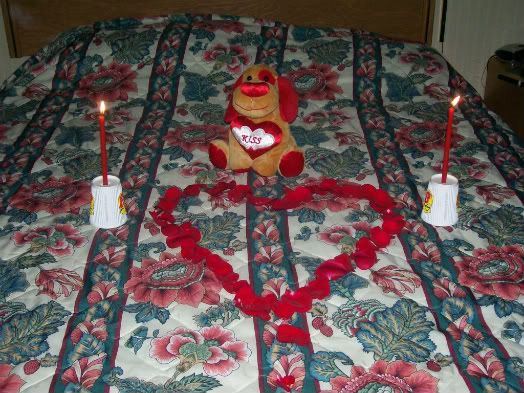 My ring was in the center of the rose petal heart!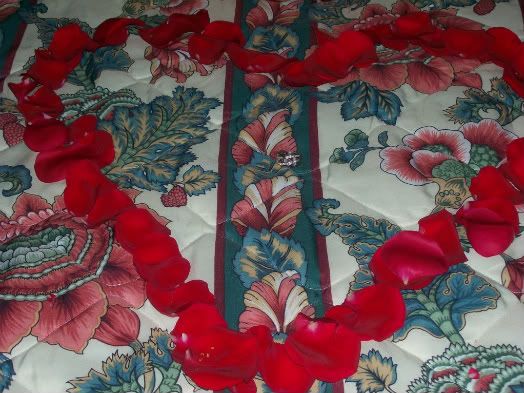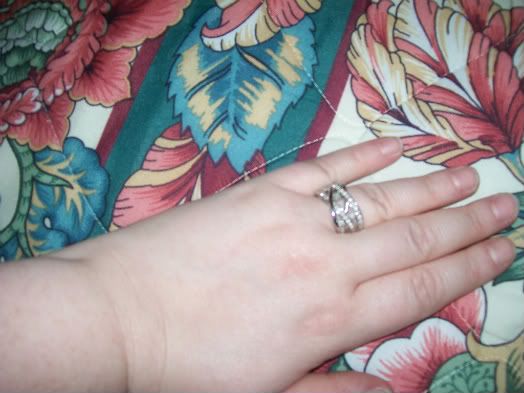 The sweetest thing about this ring was why Ken picked it. There are 4 small stones in each corner, and a larger one in the center. He told me that the 4 little stones symbolized Me, him, Zachary (my son), and Nevaeh (my daughter), and that the large stone in the middle symbolized us as a whole family! So sweet I cried.



I bought him that ring a year earlier just as a promise that I would never hurt him, he is one of those great guys who have been hurt so much in the past, on the inside of his band it says Forever & Always.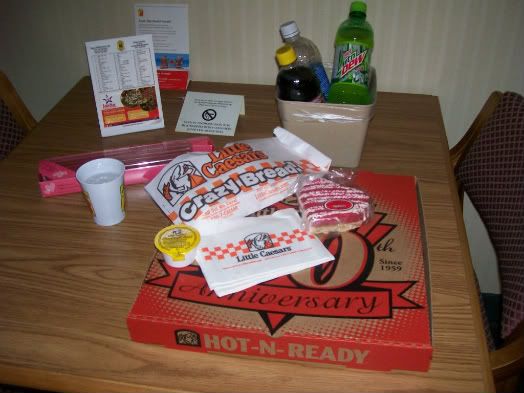 This was my Valentine's/Engagement Dinner, Little Caesar's Pizza and Crazy Bread, my favorites! Plus a very cute heart rice crispy treat, and my favorite pop Diet MTN Dew! So sweet!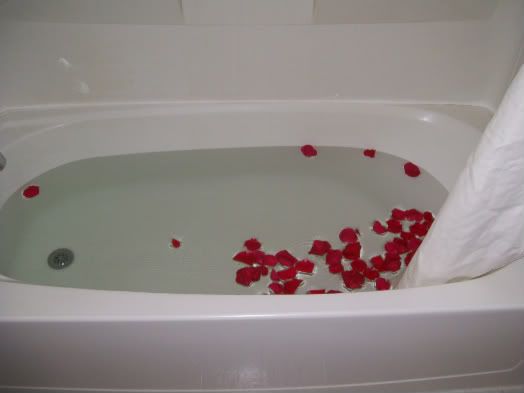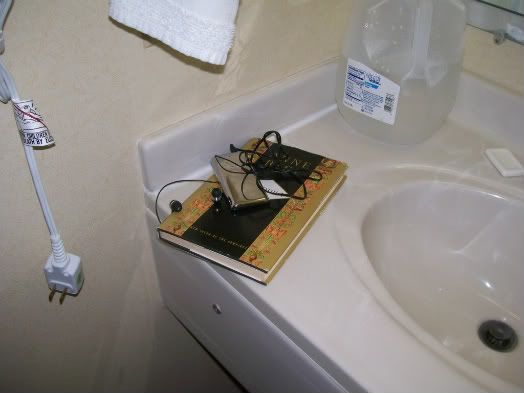 He also made me a dream bath so I could listen to the MP3 player and read a book. I love to read in the tub and relax. However, I didn't read too long, I wanted to be with him!

I am also announcing an on-going story that I will be carrying from now through August. I am going to take you all on a "Wedding Adventure". All the trials and tribulations of my upcoming wedding, will be posted to help out all you other brides to be! This will include just helpful tidbits, as well as product reviews of the products we use for the wedding!
On that note, I have an offer from the wonderful people at
Shutterfly
, where I plan on getting my
thank you cards
.
Shutterfly
has an amazing array of products from
birthday invitations
to I am giving away 25 Shutterfly
Valentine's Day cards
! It is simple to enter.
Mandatory you must do the required steps below to enter:
1. Follow Z's Space on GFC located on the right side bar.
2. Go to
Shutterfly's Valentines's Cards
and tell me what your favorite Valentine's Day card is.
Extra entries, which can only be completed if you complete the mandatory steps above:
1. "Like"
Z's Space Facebook Page
. (leave Username)
2. Follow
Z's Space
on Twitter. (leave Username)
3. Subscribe to Z's Space emails located on the right side bar. These are only sent out when a new post/giveaway is available.
4. Like
Shutterfly
on Facebook. (Leave Username)
5. Add Z's Space to your Text Blog Roll on your blog.(2 entries Leave URL)
6. Grab my button, on the right side bar, and post is on your blog. (3 entries LEave URL)
7. Follow
Z's Space Book Reviews
on GFC.
Please leave a separate comment for each entry, if entry is a multiple please copy and past the entry as many times as stated - If it states 3 entries, copy and paste 3 separate comments.
One lucky reader will win 25 Valentine's Day cards from
Shutterfly
. Winner will be chosen on 2/1/11. The winner will be chosen by random.org. The winner will be notified by e-mail and will have 48 hours to contact me. If I do not hear from you, I will choose a new winner.
**Disclaimer: I received 25 Valentine's Day cards from
Shutterfly
, and the prize for the winner. No other compensation was received for this post.