I absolutely LOVE LOVE LOVE Purex laundry detergent! I love the Softener Crystals! And now they have made me fall in love with Purex Complete with Zout. I must say the laundry soap itself smelled so good when I first opened it my kids were even sniffing it (lol). We did our laundry last Sunday with the new Purex Complete with Zout and you can still smell the scent all through out the house! Whenever you open the closet with the bathroom towels in it, you get that great smell coming from with in the closet. Same with opening the drawers on the dresser and door to all of our closets. Not only is the smell amazing and long lasting, this stuff got Ravioli sauce out of my kiddos clothing, I have never gotten it out before! I was shocked when I pulled a beautiful pink outfit my daughter just got out and it was stained with the good old Chef Boyardee, and poof GONE!
Here's how it works: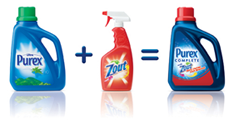 Purex Complete with Zout comes in 2 fragrances, Fresh Morning Burst and Free & Clear.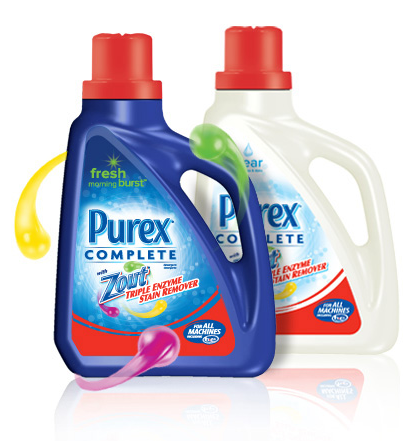 Purex Complete with Zout can be used in Traditional Washers, and High Efficiency (HE) Washers!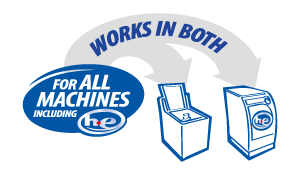 In closing, I will be purchasing the new Purex Complete with Zout for a long time. I absolutely love the entire Purex Family, everything new that has come out just gets better and better!
**Disclaimer: I received a bottle of Purex Complete with Zout Fresh Morning Burst fro review purposes. I have given my honest opinions about this product. No other compensation was received.