Monkey Brains Hair Care products are simply wonderful. "Monkey Brains is a new collection of hair care that allows kids to be kids. To be fun, be cool and be themselves."~Monkey Brains Website. My son was so excited to have his own "hair stuff" as he called it. Here very soon as soon as it stays warm, he will be getting his annual Mohawk and this gel will be perfect for that.
The other morning before school he was cooperative enough for plain 'ole spiking! Zach has his moods, but generally he loves when I do something with his hair, no matter what it is. He was a little excited see below: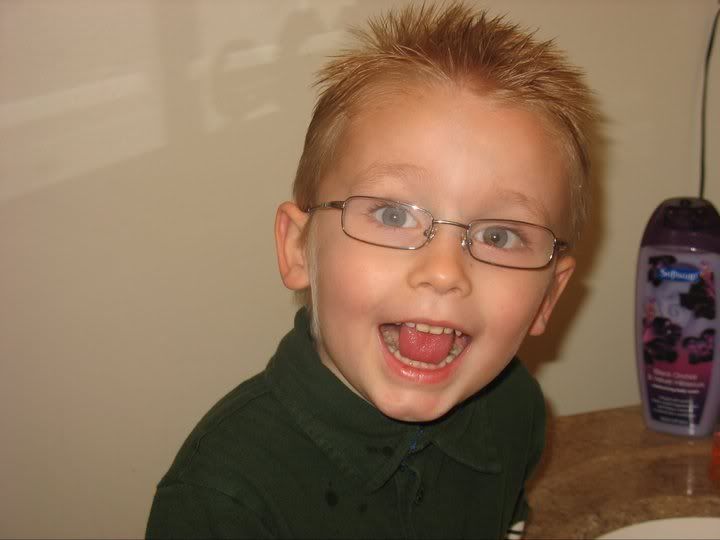 Monkey Brains
offers a variety of products including shampoo & conditioner, hair refresher, hair glue, and much more.
I received the Monkey Brains Super Sticky Gel and the Grease Monkey hair Pomade. They are both wonderful and do an amazing job holding up on a child's hair! Zach's hair looked just as great when he came home from a day of playing with his friends and even going out to the playground. I definitely recommend this to anyone who styles a child's hair. I didn't get to take a picture of Nevaeh's hair, but I used some of the gel to enhance her curls and they held all day, that's a miracle with her!
**Disclaimer: I received a bottle of Monkey Brains Super Sticky hair Gel and Grease Monkey Pomade for review. I have given my honest opinion about this product. No other compensation was received.