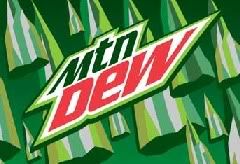 I am the biggest MTN Dew Fan ever, but I drink diet. I wanted to fill you all in on the promo going on right now called LOOT FOR LABELS. Collect labels for the participating bottle of MTN Dew and send them in to claim DEW Gear, click the picture below to get the form!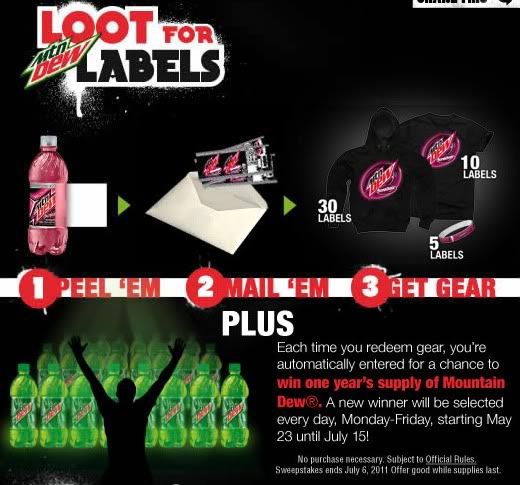 This is running through July 15, 2011. I missed the Dew General Store because I didn't know about it until the last day, but I would have loved to get some gear. I am not sure that some of you are away that I won the Diet Dew FANDEWMONDIUM a while back, I got to taste all the Diet MTN Dew special edition flavors and vote on the one I wanted, the one I liked didn't win but I like the one that was chosen as well. I also received a cooler, T-shirt and Temporary Tattoos that I made a scrapbook page out of. Here's some Pictures!

My Cooler packed with GOODIES!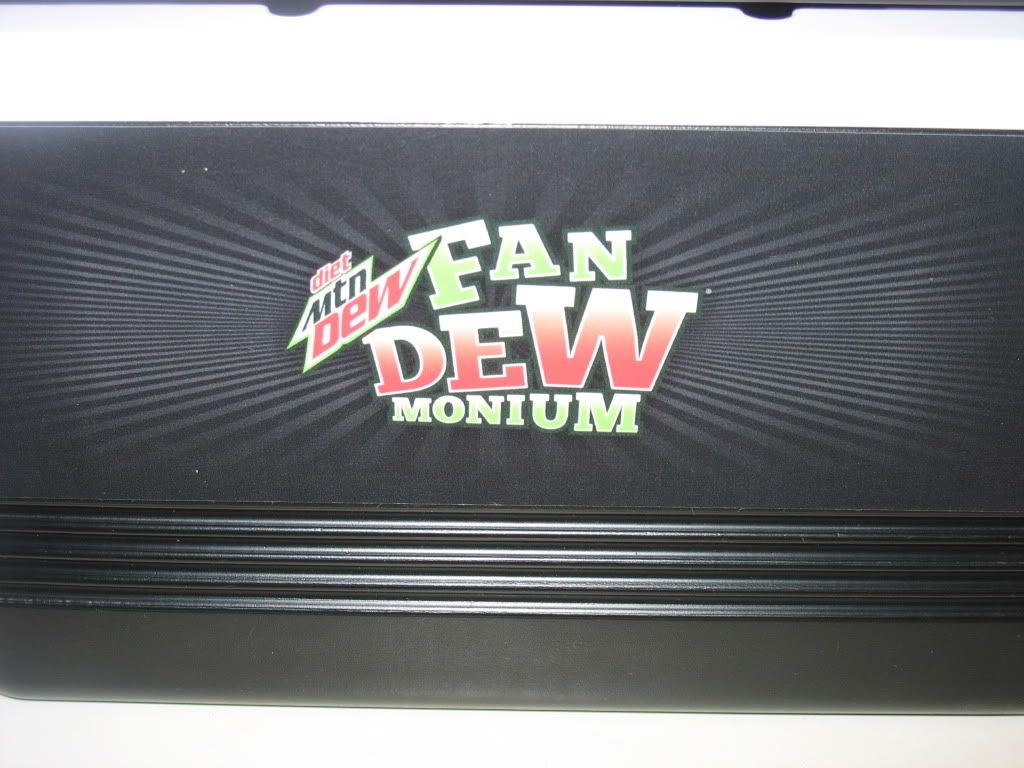 All 8 diet flavors to try!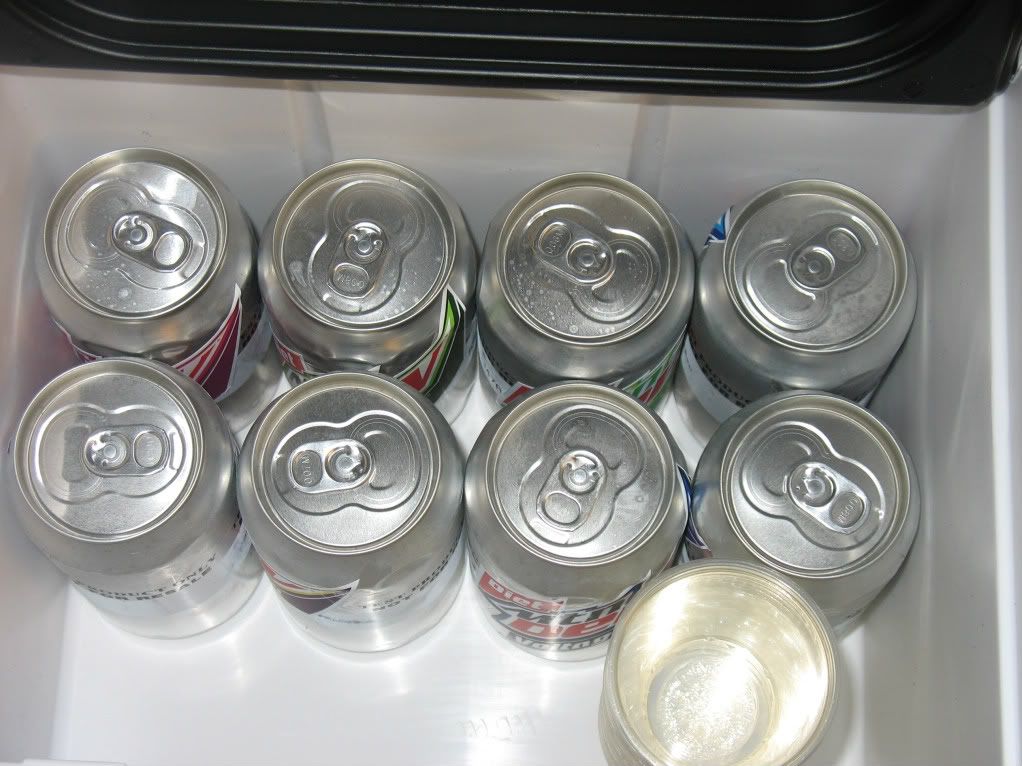 T-Shirt, Tattoos, and FANDEWMONIUM pamphlet!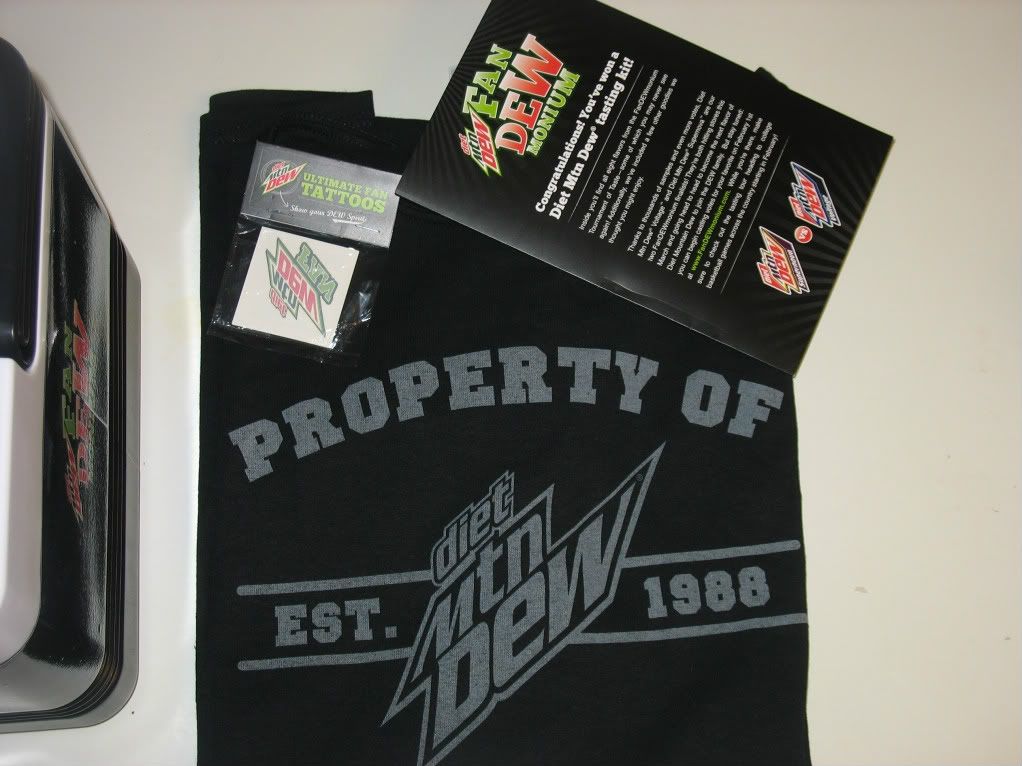 I LOVE LOVE LOVE LOVE LOVE LOVE DIET MTN DEW!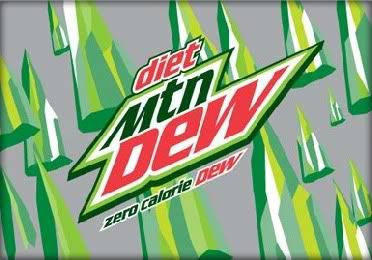 **ALL GRAPHICS ARE OWNED BY PEPSI CO.**

There is also a promo from Dunkin Donuts, Unfreeze It sweepstakes! Just Click the image below to be taken to the contest!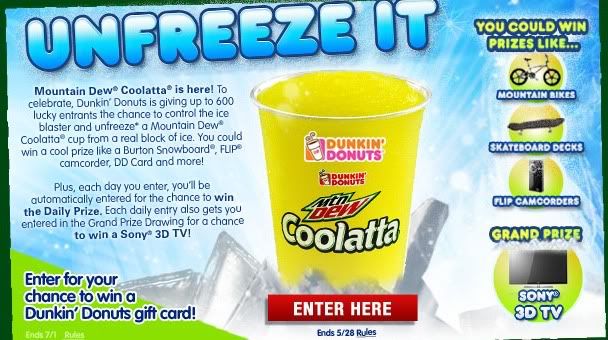 Good luck everyone!
**Disclaimer: I received no compensation for this post. This post is for my reader's information only.