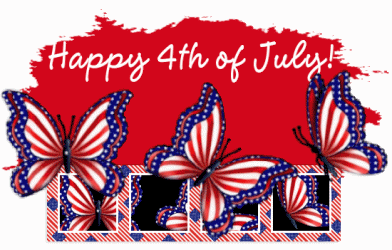 I have already done a Happy 4th from Winnie the Pooh, but I wanted to wish everyone a Happy 4th from me! I was so busy this weekend that I didn't get to hunt and find all the usual holiday activities for the kiddos I normally post for everyone. I am sorry for that, on Saturday, I went to my grandpa's grave and left him a small flower arrangement I made myself, his birthday was June 30th.
On Sunday the kiddos and I went up to the parents for a cook out and visit with some friends that only come around a few times a year, and I have access to the computer there but was having too much fun to blog. We smoked chicken, pork loins, and venison (deer meat, I have been e-mailed before what venison is) in the new smoker, and it was DELICIOUS, my dad is an awesome cook!
I hope everyone had a great and safe weekend! Enjoy the day off if you were lucky enough get the day from work!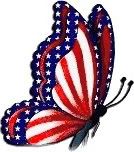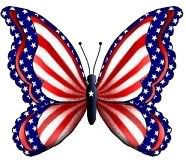 **Disclaimer: This is a post for my readers only. No compensation was received.