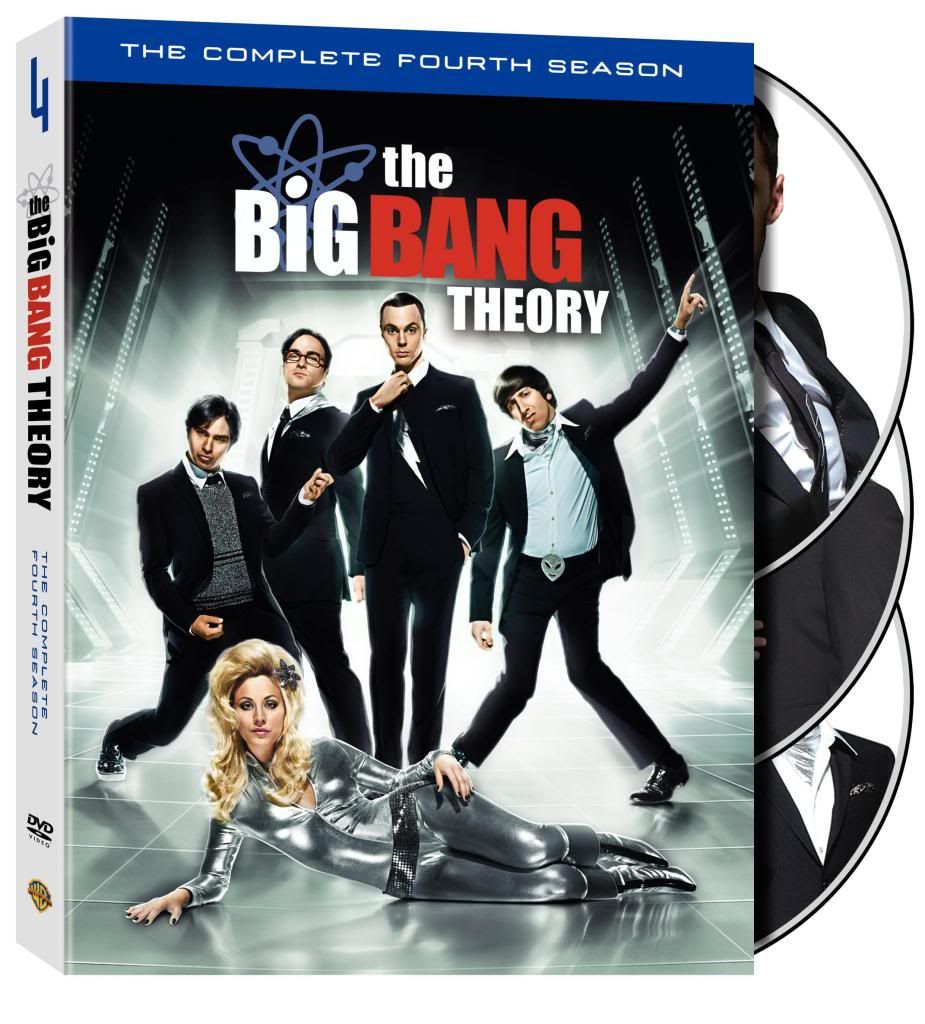 The Big Bang Theory shows what happens when over intelligent scientist roommates Sheldon and Leonard meet Penny, a pretty woman who lives next door, and realize they know nothing about life situations, relationships, or anything outside of the lab. They have a couple friends that make the geek factor even higher. Raj and Howard add the extra touch of geek and a serving of quirks that are just too funny to miss.
The Big Bang Theory is one television show I absolutely love! I love the scientific "geek" jokes through out the show, and how the characters act like it is normal everyday jargon. When you watch then interact it is like they are all formed for another. Their humor and intelligence, or lack of, make the show well put together.
Here is a funny clip from Season 4 to get you started!
This show does remind me of an guy I dated a long time ago when I was in medical school. Of course, when you spend most of your time in the books, you tend to become a little socially inept. He was definitely not the social type. We met because I answered a hard question in class that 10 or so students missed, when I was called upon, my answer was correct. After class he followed me to the little cafe in the building our class was in and it took him about 5 minutes to just say hello. He eventually, by the end of the day asked me if I would have coffee with him in the morning. I am a very social person, I love to make people laugh and have a good time. He could have a great time with me, but out in public he was a lot different. I can kind of see how the "geeks" in the show have a hard time with socializing and being out going.
Raj reminds me of him. He was so weirded out by women he never really talked to any females. I was shocked when he asked me for coffee that day. Then later after I realized how his intelligence interfered with normalcy (what that was to me), he probably almost had a heart attack just saying hello. Everyone in our classes thought it was so strange that I even got him to speak. He truly was a kind person and I truly believe that great minds are underrated on the dating scene. People with an amazing brilliance also have an enormous heart, great way of looking at situations, and usually are better problem solvers. It just takes a while to get them to open up and take the plunge out of the monotonous world of science. In those days he definitely was not my dream man, I was way into the sportsy kind of guys, that loved to go out and have a good time. I absolutely love going to concerts! He however, was not so impressed with the experience, it could have been that our genres didn't meet, but, I could go to any venue and still make something fun of it. He was just not able to do that. As all things tat do not mesh, out relationship didn't find a way to stick. We are still friends at this time. He is really fun to hang out with, as long as you don't go to really populated places, so we just play video games or chat on the phone. Sometimes we even meet up for that old cup of coffee.
I think that Sheldon is pretty much unapproachable in his social stature. He really needs a lot of social interaction to ever change the way he is. Howard, seems to be ok, but still has the geek demeanor. As for Raj, I would definitely take him out on the town for a night with the girlfriends and try to get him to interact with them. As for Leonard, he just needs to break free from the lab life and get out more.
Head over to the
WBShop
and pre-order
The Big Bang Theory: Season 4
today!
**Disclosure: I have been hired by Warner Bros. WBWord division to promote The Big Bang Theory Season 4 on DVD.