I am super happy to bring you tons of educational fun from
eBeanstalk.com
! I love educational products and activities that can help my kids. I have a 3 year old daughter and a soon to be 6 year old son. They both have special needs. I will tell you the first thing that grabbed my attention at
eBeanstalk.com
. When visit the site the first thing you see is a banner that says "We guarantee happy kids." Then you read on "Our Child-Experts and Team of Moms test & select only the best and match them to a child's development. And with 30-day returns, everyone is happy." Below the banner is a series of tabs, one is "
Meet Our Experts
". I was surprised to click that and see they have a Speech-Language Pathologist, Pediatric Occupational Therapist, and a Behavioral and Parent Training Special Educator - as well as a Clinical Psychologist and a Physical Therapist! These are the types of recommendations I seek as a mother of children with special needs. I am sure any mom would love these hand picked recommendations for their child.
This site is amazing! They have a breakdown of products by your child's age and development. Plus you don't have to research where your child should be. On the first page of each age group there is a comprehensive section at the bottom with some information as well as a short video explaining what things your child is or should be doing at that age. I absolutely love this feature. You can also explore products by type, price or gender of your child.
eBeanstalk.com
offers tons of amazing educational toy brands such as
Melissa & Doug
, Learning Resources, Educational Insights, and many more! I was browsing through the
toys for a 3 year old
(my daughter) and found some amazing things that would really help her with her speech, since she has very little expressive communication. I myself love the old fashioned toys like the wooden play food sets, wooden cars, and puzzles. I love that this site offers
wooden toys for all ages
!
This,
Create A Scene Dollhouse
, is one of my favorite toys! We can practice tons of words with sets like this, and make up stories that are different each time.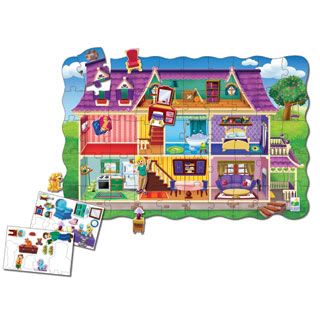 This is Nevaeh with her
Deluxe Chef Set
, super cute! She loves to cook in her kitchen!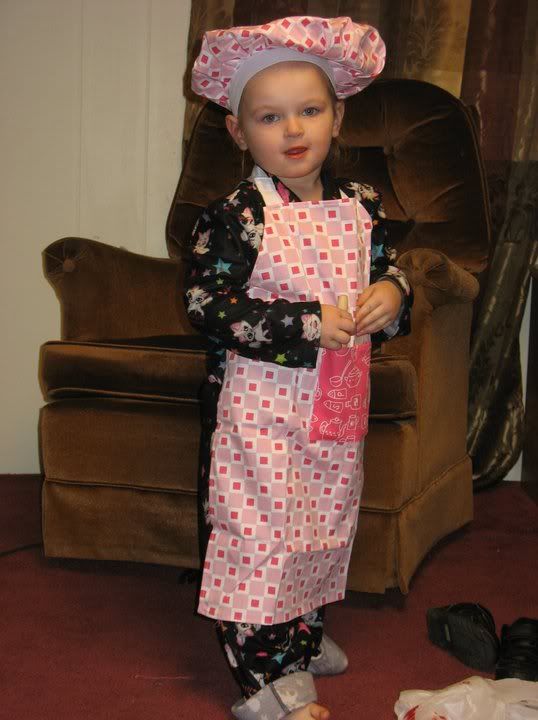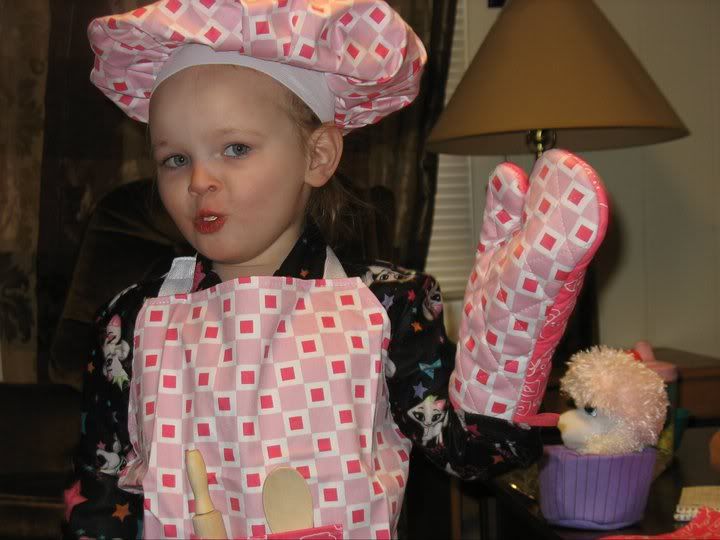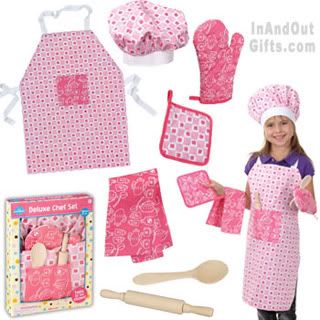 eBeanstalk.com
for all of your children's needs!
**Disclosure: This is a sponsored post from the company. I have given my honest opinion of this site.