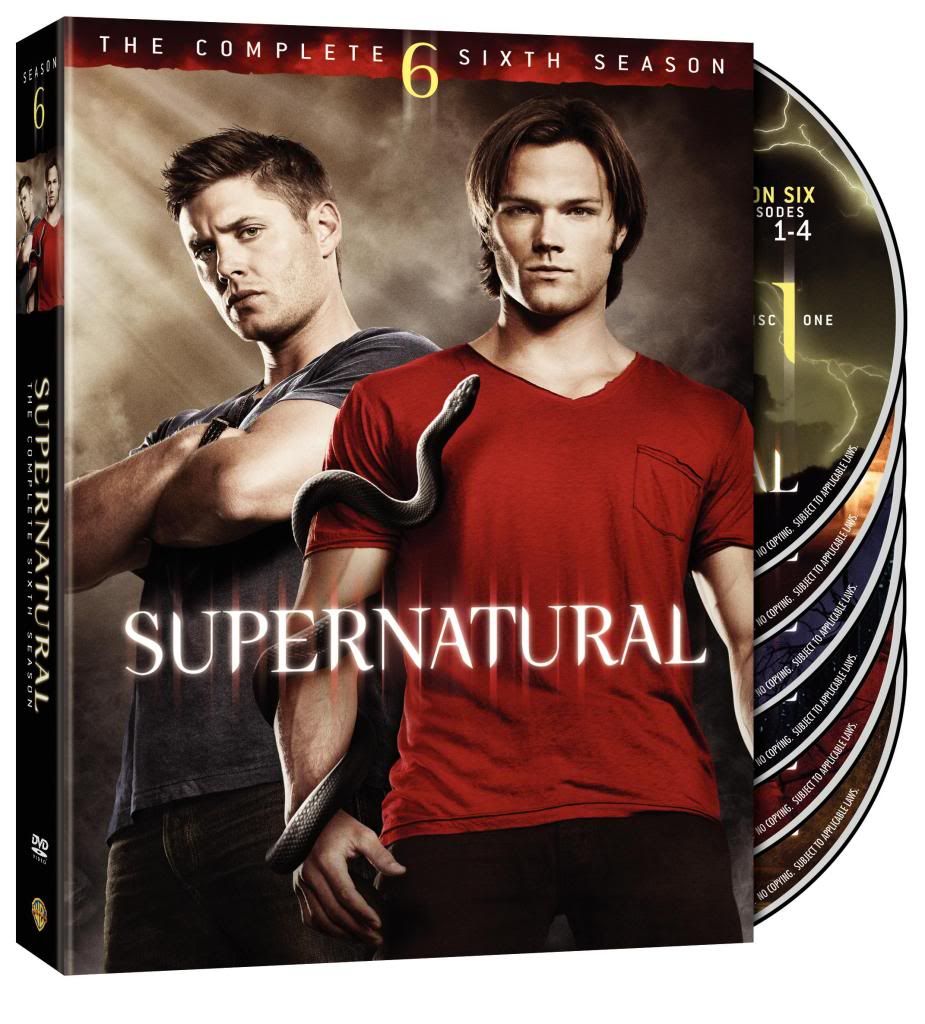 I simply LOVE this show! If you haven't seen the show here is a brief breakdown of characters and story line. Supernatural is a TV Series that combines supernatural, phenomenon and horror into one awesome masterpiece of weekly viewing pleasure, and it is headed into it's 7th season!
Sam and Dean Winchester are the primary characters in the series. They are brothers on a mission to travel the country hunting demons, vampires, and other supernatural beings.
The brothers Winchester face a short separation from the end of Season 5 and the beginning of Season 6. Dean lives with a woman and is raising a child, and Sam is still hunting. The two brothers re-unite again and immediately get down to their old demon fighting tricks. What's the longest seperation you've had with your sibling or best friend? What was the first thing you did when you were re-united?
Here is a clip from Season 6 I wanted to share with you!
Pre-order your copy of Supernatural: Season 6 on Blue-Ray and DVD here today:
https://bitly.com/r2CsjG
!
**Disclosure: I have been hired by Warner Bros. WBWord division to promote Supernatural: Season 6 on Blue-Ray and DVD.