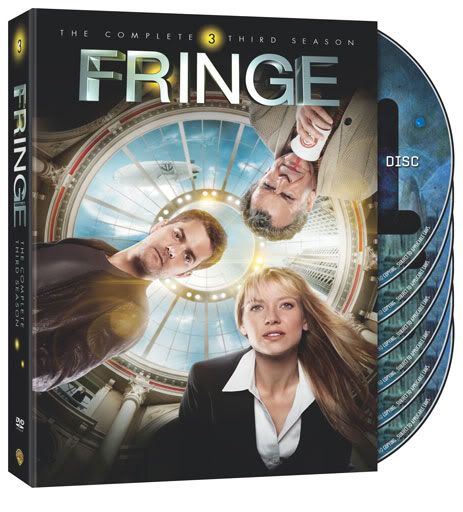 Throughout most of Season 3, Peter is in love with who he thinks is Olivia, but it's actually Olivia from the alternate universe. When the original Olivia returns, Peter is emotionally distraught, because he realizes that he'd enjoyed spending time with the alternate Olivia. If you were Peter, what would you do in this situation? Would you stay with the alternate Olivia or return to the original Olivia who you developed an initial relationship with?
I think in this situation, I would stay with Olivia (the real one) and try to move on from what I thought about the alternate. I could see being upset because they did spend a lot of time together and grew feelings, but he would have to go back to reality and stay with the proper entity. If I were Peter, I would definitely stay with the original Olivia. I think that in this situation both of them could work out the differences about the alternate. In a story like this, strange things would definitely happen.
Pre-order your copy of Fringe: The Complete Third Season on DVD here today:
http://bit.ly/o2MYBv
!
**Disclosure: I have been hired by Warner Bros. WBWord division to promote Fringe: The Complete Third Season on DVD/Blu-Ray.