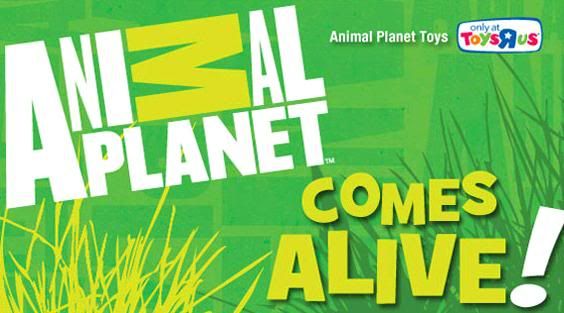 Animal Planet has recently launched a new line of toys at Toys R us and Babies R us! If you go to the Babies R Us website, you can easily locate the Animal Planet line through the Menu Tab BRAND, and they are the first one listed! These new toys are fun, yet engaging at the same time. I am proud to be bringing you the information about the new line, as well as offering 3 LUCKY readers a chance to win a Stroller Toy!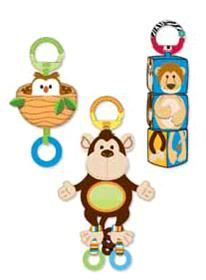 Animal Planet Baby Car Seat and Stroller Toys
Available at Babies 'R' Us
Animal Habitats have a retractable vibration and teach baby where animals live. Animal Appetites show plush food inside the animal's belly. Jungle Mix 'N Match features spinning, musical blocks for baby to create new and interesting creatures. Teething Blanket Buddies have a soft pile blanket with a crinkle attached to teething rings for baby to snuggle and chew. All toys feature a colorful clip for easy attachment to car seats and strollers.
$9.99 – 14.99
**Right now, for a limited time, you can BUY 1 GET 1 50% OFF! See
details
on the product description!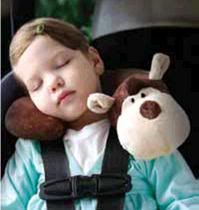 Animal Planet Baby Giraffe, Elephant, and Bear Neck Pillows
Available at Babies 'R' Us
Super soft and cuddly animal shaped neck support pillows are designed to comfortably support sleepy heads. Perfect for use in strollers, planes, trains & automobiles. Ages 12mo+
$9.99 – 14.99
Animal Planet Baby Giraffe, Elephant and Bear Travel Blankets
Available at Babies 'R' Us
This 3-in-1 super soft pillow, blanket, and travel buddy is perfect for naptime, travel and bedtime. The snuggly animal buddy easily unrolls into a comfy pillow, which contains a cozy blanket stuffed inside! Ages 12mo+
$9.99 – 14.99
** I am going to bring my readers a full review of the 3-in-1 Travel Buddy very shortly!

Win it!
3 Lucky Readers will receive a stroller toy from Animal Planets new line at Toys R Us & Babies R Us!
**Disclosure: I did not receive products or compensation for this post. All opinions are my own.