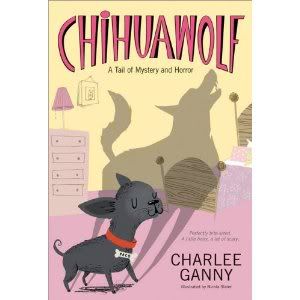 This is a super cute book about a little dog named Paco. He is trying to win the affection of an Afghan Hound Natasha. Ultimately he is trying to become a Werewolf. With the help of his 3 buddies, Paco sets off on a mission to become this mighty Werewolf.
However, when Paco sees just what exactly a Werewolf is, he changes his mind. For a youth read it is a very clever and fun book to read. The characters are very believable with their big adventures. My son loved this book. I like reading books to my kids that you yourself can get a great picture in your mind about what the things are to be portrayed as in the story. This book had the cutest illustrations to go along with the awesome story. I would definitely recommend this book to anyone, even adults as it is a very nice engaging story.
**Disclosure: I received a copy of Chihuawolf: A Tail of Mystery and Horror By: Charlee Ganny from Sourcebooks for review purposes. No other compensation was received. All opinions are my own.