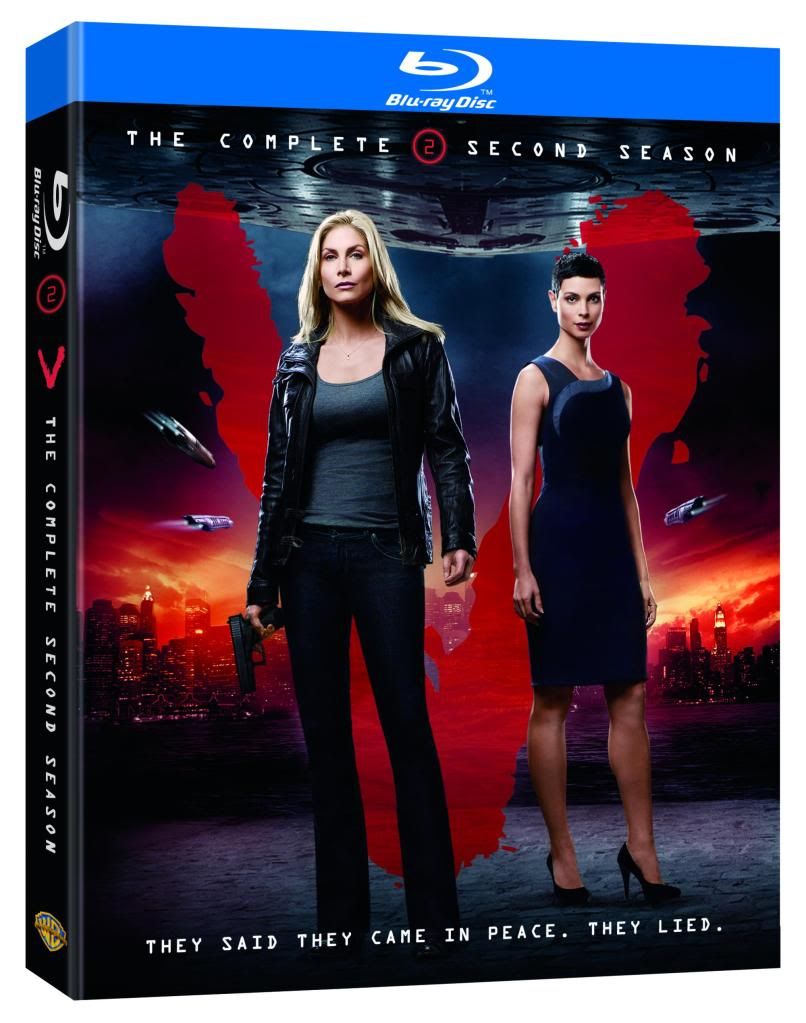 I remember the miniseries of V when I was younger. My Aunt, who was like my second mom, was really into these types of shows and stories. She has since passed away and every time I see any of the V series I think of her. I remember the fun we had popping popcorn and sitting down to see what happened next. This was a great memory in my childhood.
The New Series:
In the series finale, the 5th Column is crushed in a failed coup against Anna. A new human opposition force has entered the picture called Aries Project. All humans above ground are blissed and fall under Anna's spell just as the V Armada approaches. An evil twin Lisa has been created who seduces Tyler becomes impregnated by him and then murders him. Lisa the Visitor Princess is imprisoned after an attack on her Mother's life and Anna kills her mother Diana. If you were to write the next episode, where would you take the story? Would the humans triumph and crush the Vs, would the humans and Vs learn to live peacefully together or is it doomsday for humanity?
I believe if I were to write the next episode, I would have them learn to live peacefully together. This would lead to more resistance building action. I always like to see series like these go on for a long time, just because it is something interesting and different. Kind of like Star Trek, it could have so many different story lines over years and years. New characters could form from so many different sources. I would like to see peace come to the Vs and the humans, even if only long enough to build a new army (per-say) to start the fight again to regain control of Earth. I would like to believe that we (humans) would be able to defend our own planet, or at least come up with plans to try to regain control. I have so many ideas on how I would keep the story line going!
Pre-order your copy of V Season Two Today!
DVD:
http://bit.ly/pdVG4f
Blu-Ray:
http://bit.ly/r1UbTD
**Disclosure: I have been hired by Warner Bros. WBWord division to promote V Season Two on DVD.