Ok, I am super excited to have such amazing, wonderful, loyal followers! With out you, Z's Space would not be able to bring you the giveaways and reviews I conduct! As a token of my appreciation, I have a nice prize pack lined up for you that I put together.

One lucky reader is going to receive the elusive Jose Cuervo Margarita Ball, Salt Rimmer, and a Shaker from their giveaway last year. They are labeled below in the picture! These were a hot item and everyone was trying for them. I am going to give them to one wonderful reader, since the other appreciation giveaway is more geared to the girls, here is one for the Man Cave, or Girl Cave! Good Luck!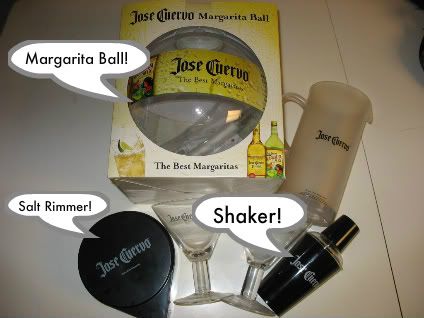 **Disclosure: I am conducting this giveaway. Jose Cuervo is NOT sponsoring this event. No compensation was received for this post. All opinions are my own.