Ok, I am super excited to have such amazing, wonderful, loyal followers! With out you, Z's Space would not be able to bring you the giveaways and reviews I conduct! As a token of my appreciation, I have a nice prize pack lined up for you that I put together.

One of you lucky readers is going to get a super "pamper me" treat!
A Blue/Grey Necklace and Earring Set By: Accessories ARV: $12.99
A Calgon Lotion/Body spray Gift Set ARV: $8.99
1 Pack of BIC Soliel Bella Razors ARV: $.5.47
3 Elle Naturals Lip Balms ARV: $2.99 each
***Mango Butter W/ Lime, Acai Butter W/ Raspberry, & Shea Butter W/ Grapefruit
3 Montagne Jeunesse Masques (Like I reviewed, because they are amazing!) ARV: $1.49 each
***Crystallised Honey & Passion Flower Crystal Maques, Cucmber Peel-Off Masque, & Raspberry & Mango Fruit Smoothie Masque
All in a small teal BLISS reusable bag!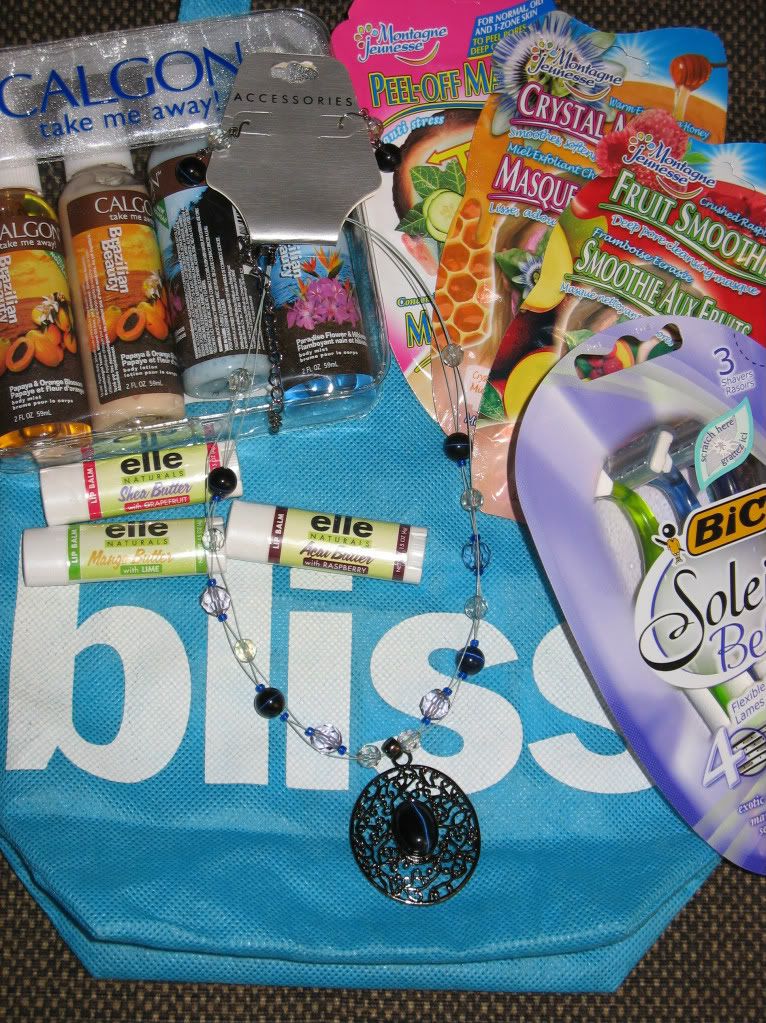 **Disclosure: I am conducting this giveaway. None of these companies are sponsoring this event. No compensation was received for this post. All opinions are my own.