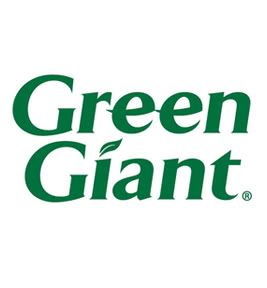 Making meal time easier than ever,
Green Giant
has introduced vegetables with pasta and savory sauces to their already convenient and tasty line-up of Valley Fresh Steamers frozen mixes.
New Valley Fresh Steamers Vegetables with Pasta varieties include:
Macaroni and Cheese Sauce with Broccoli - classic elbow pasta and broccoli in a mouth watering cheese sauce
Pasta and Vegetables with Alfredo Sauce – delicious corkscrew pasta with carrots and broccoli in a savory Alfredo sauce
Steam-in-the-bag sides will have your family asking for seconds. Join in the conversation today on the Green Giant Facebook page.
I myself love vegetables. There really isn't any vegetable I don't like. My kid however, are a different story. My daughter is more open minded than my son, but she is 3 and he is 6. The age itself let's them think they get the choice whether to eat it or not. Believe it or not, Ranch Dressing is a blessing, I always say. Usually, if you put ranch on it, my kids will eat it. Zach loves his corn, peas, and salad. Nevaeh loves broccoli and carrots. Now, trying to get them to eat or at least try everything is something else. I will mix the veggies in with the mashed potatoes, or just add some gravy to it, anything to kind of cover it, so it doesn't look that much like veggies. My kids have adopted the add ranch to everything, ok you want to eat your broccoli carrots in a drop of ranch ok, fine with me.
After the kids see the same veggies over and over again, they know I at least want them to try them out. They usually end up liking them after they take a few bites. When I was little my grandpa would make "creamed" everything! Beans, carrots, peas, corn, you name it, he would cream it! That helped us kids love to eat the veggies too. As his "special white sauce" was amazing. It was just milk, butter, and a little cornstarch to thinken it up, sometimes, he would add a pinch of sugar or sweetener to it just to say it was a treat. I miss him so much!
I ma excited to share with you these Green Giant® Valley Fresh Steamers™ Vegetables with Pasta. My daughter absolutely loves the broccoli, noodles, and cheese. I LOVE the alfredo one. Green Giant offers many different
products
to choose from both frozen, and canned.
You can also follow Green Giant on
Facebook
!

One lucky winner will receive the same prize pack I did!
Prize pack will contain:
2 Green Giant placemats
Broccoli stress reliever
32 oz. serving bowl
Surprise face serving spoon
A VIP coupon for the new Valley Fresh Steamers with Pasta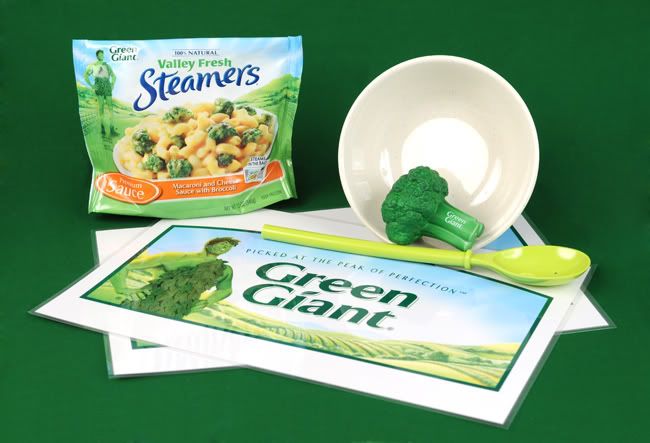 Disclosure: Green Giant Valley Fresh Steamers with Pasta, information, and giveaway have been provided by General Mills through MyBlogSpark.