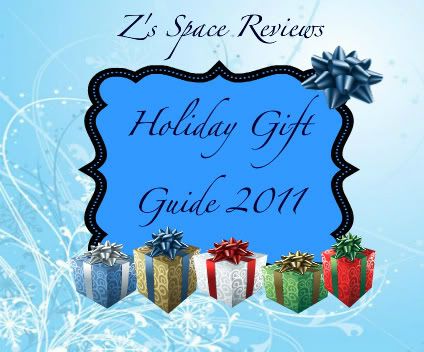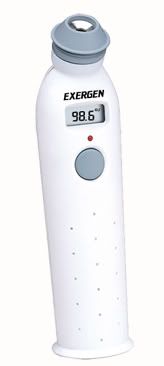 Featured on ABC's hit drama Grey's Anatomy and The Today Show, this infrared thermometer quickly and gently reads the temperature of a sick toddler or family member in two seconds. With a gentle brush of the forehead, the
Exergen TemporalScanner
gauges body temperature by capturing the naturally emitted heat from skin over the temporal artery. Half of the nation's hospitals and pediatricians are using the Exergen TemporalScanner which is now available for home use. This hi-tech health gadget will make a great stocking stuffer for new parents and families alike. The TemporalScanner is available for less than $50 at Wal-Mart, Walgreens, Target, Costco, Babies R Us, Toys R Us, and Sam's Clubs nationwide.
I am sure, if your kids are anything like mine, when they are sick, they are unbearable! My kids hate getting their temperature taken, they are so cranky and full of opposition. As a parent, we know we have to check temperatures to make sure there is not a fever, and if there is, we need to start treating with fever reducers. It really only takes seconds to take your child's temperature with the
Exergen TemporalScanner
. This would make the perfect holiday gift for the mom to be, or the mom who needs an efficient way to check a temperature, especially with kids like mine who are just not going to let you do it any other way! I have a much better sense of security having this amazingly easy to use thermometer in the house. It is of excellent quality, light weight, and takes a 9 volt battery. It also comes with a plastic cover to protect the sensor.
Right now you can WIN a Exergen TemporalScanner
HERE
on the Exergen Site! You can register to play and come back daily to win!
You can go
HERE
to download a PDF brochure and for a $5 rebate form.
You can visit
Exergen's Website
for more information, videos to download, and read other testimonials.
"Like"
Exergen on Facebook
!
Follow
Exergen on Twitter
!
**Disclosure: I received an Exergen TemporalScanner for review purposes. No other compensation was received. All opinions are my own.