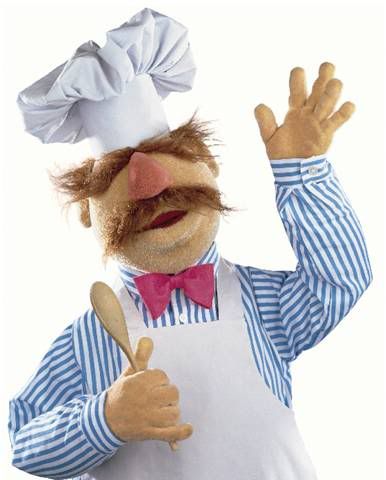 Kermit, Fozzie and of course Swedish Chef wanted to make sure you were ready for Thanksgiving with some fun printables and a Kermit cupcake recipe! Just click the pictures below (Or title) to be taken to the PDF to download or print.
Chef Kermit 3D Printable Craft
, these PDFs are available for 30 days on my server, if you come across this post and see it is past that, e-mail me, I can send it to you!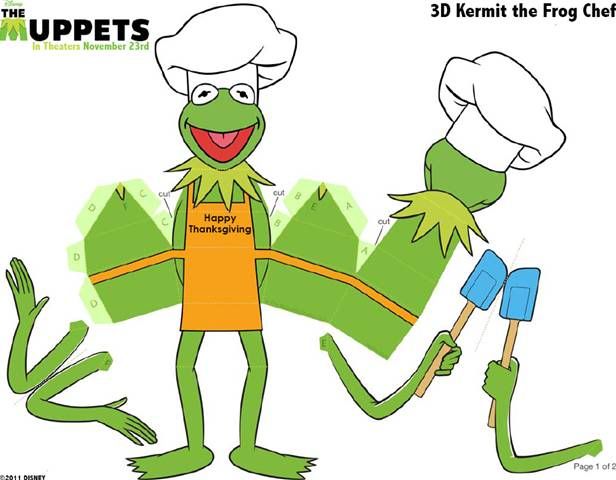 Fozzie 3D Printable Craft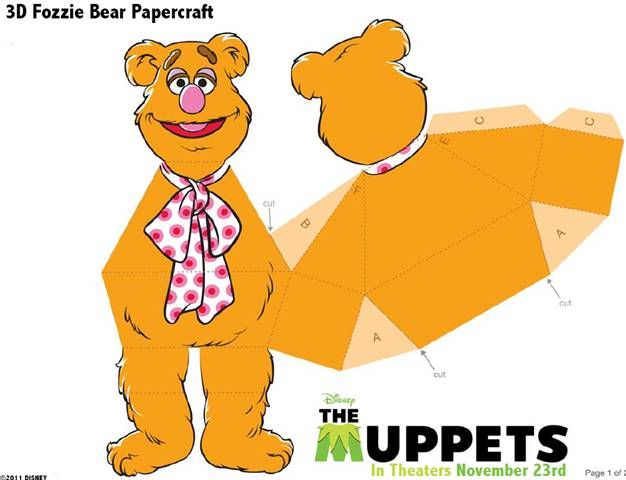 Kermit's Cup Cake Recipe!
THE MUPPETS opens in theaters everywhere on November 23rd!
"Like" THE MUPPETS on Facebook:
http://www.facebook.com/muppets
Follow us on Twitter:
Twitter.com/MuppetsStudio
**Disclosure: This post is intended for entertainment purposes. No compensation was received for this post.