This is a Sponsored post written by me on behalf of Walgreens for SocialSpark. All opinions are 100% mine.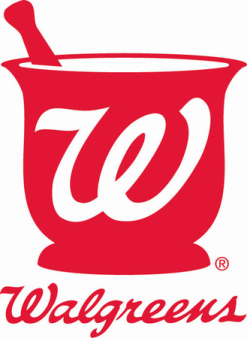 I thought I would share this with you all, as this effects my family, I am sure it will some of you too.  My son's dad is in the Army, giving him TriCare insurance.  Since the negotiations between Walgreens and Express Scripts were unsuccessful, they will not be accepting his insurance any longer, making it more difficult for me to get his prescriptions picked up, as I do not have a car.  I know a lot of people who use Walgreens that can pick them up for us if they are out.  Now Walmart is just a parking lot away, but a there are people, like myself, who just do not want to deal with the Walmart drama to pick up a simple script.  I loved that Walgreens was a nice environment with friendly employees.  My family loved their deals and Register Rewards Program where we saved BIG.  I had my own little Walgreens ritual, I would drop off the scripts, look around for things I needed to purchase, see how much I could save with Register Rewards, plus coupons, and have that all done and in the car before they had the prescription filled.  Sometimes they beat me to check out, but that was killing 2 birds with one stone, and saving some money at the same time.
Now, I will give you some information pertaining to the contract expiration, since I am done with my rant...  Express Scripts themselves have stated that it is not going to save the patients anything.  In fact, costs may even go up without Walgreens because we offer competitive pricing, additional savings by dispensing less expensive generic drugs more often than other pharmacies, and savings through 90-day supplies of medications at our retail pharmacies versus three, 30-day refills.
I usually don't copy and past a lot of information but this stuff is non interchangeable, so just to make sure I don't mix it up here:
"Many patients under an Express Scripts plan have used Walgreens pharmacies for years and have a personal relationship with their Walgreens pharmacist. In an effort to minimize their disruption and inconvenience, Walgreens unveiled a comprehensive national effort to make this transition as smooth as possible and is doing all it can to help patients continue to use Walgreens when possible, or take care of them as they are forced to leave Walgreens in order to use their in-network coverage.
Only patients with certain prescription insurance plans managed by Express Scripts are impacted. It is best to check with your local Walgreens pharmacist to find out for sure if you're impacted. Patients also can check the back of their prescription insurance card – if it has Express Scripts' name there, then they may be affected. If it doesn't say Express Scripts, then they are not affected.

Among the steps Walgreen is taking to minimize the disruption is offering a special discount on annual membership for its Walgreens Prescription Savings Club. An individual can join during a special January promotion for only $5, or $10 for a family membership, and receive savings on more than 8,000 brand name and all generic medications. More than 400 generics are available with a three-month supply for less than $1 a week. Regular annual membership is $20 for an individual and $35 for a family."
This is an amazing effort on Walgreens part.  I support this action by Walgreens 100%.  I am unhappy with Express Scripts on this matter however, because I have no intention of using their 90 day mail order service. Honestly, since he is not on anything long term, that service really doesn't benefit him at all.  You do not receive 90 day supplies of antibiotics or other medications for short term illnesses.  The only thing he is on long term is an eye drop, but one bottle lasts 3 months, so o need for a 90 supply, his optician just writes the script for one bottle with one refill every time we go in.   Now, I do get that there are other people in different situations than us.  That is why I wanted to get this information out to you all.  Walgreens seems to be a big topic with great ads and amazing customer service.
Express Scripts is a sort of middleman, between 
pharmacies providing the health care service and employers and health plans who pay for the medications. At this point, Express Scripts' profits have grown at a rate more than two times the average of peers in health care.
B

rokers in a marketplace take a percentage of the cost of a product for putting the buyer and seller in contact.  In Express Scripts' case, the broker is growing profits faster than the provider of the service.  When the middleman is more profitable than the providers, the relationship is out of balance.
I have also found this piece of information, that I completely understand.
"B

eyond the contract issues, this issue between Express Scripts and Walgreens is really about the value of your local community pharmacy. Express Scripts wants customers to use their own mail order pharmacy business instead of your community pharmacy whenever possible. This could threaten all community drugstores in your area. Remember, community pharmacies are a valuable presence in your neighborhood when you need a pain medication as you leave the emergency room at 2 a.m., or need a flu shot and haven't been able to get to the doctor's office. Community pharmacies are often the first point of entry for many people into the health care system, and the value they provide by lowering overall health care costs should be recognized by Express Scripts."
  I mentioned above, this option is no good for patients who are not on
longetm
medications, as my son is not.
I am also going to provide this survey information from Walgreens:
"
A Walgreens proprietary survey of 823 executives and managers who are key decision makers for pharmacy benefit decisions or provide input found that 82 percent of employers said that they would not exclude Walgreens for less than 5 percent savings on their total pharmacy spend. Sixty percent of employers would not exclude Walgreens for less than 10 percent savings, and 21 percent would not exclude Walgreens from their network regardless of the amount of savings. These findings on employer attitudes are consistent with recent research published by several leading equity research analysts.
Employers value having Walgreens as a pharmacy option for their employees, but Express Scripts wants to take that choice away

.
"