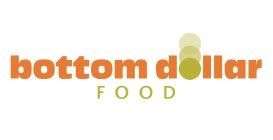 I received an add yesterday in the mail for the new Bottom Dollar Food store at Butler Crossing. They seem to have some amazing deals, canned veggies $0.49! Condensed soups only $0.49! Grand opening special, Pepsi 2 Liter products $0.95 EACH (limit 2). I am hoping to make it up there today, but there is always tomorrow too.
There is also a location in the Bon Aire Plaza where the old Michael's Craft Store was. Here are both addresses, for the GPS lol.
Butler Crossing:
750 Butler Crossing Shopping Center
Butler, PA 16001
Phone: (724) 282-0153
Opening 02/09/12
Bon Aire:
196 Bon Aire Plaza
Butler, PA 16001
Phone: (724) 282-0126
Opening 02/09/12
I also love the commercials that have been on TV and around the web recently with the floating piggy...too cute! If you make it there, you'll have to let us know how it is!
**Disclosure: No compensation was received for this post. This post is for informational purposed only.