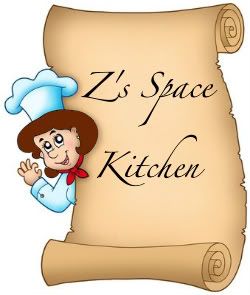 So, with Pinterest being so awesome for recipes, I thought I could start some posts to pin on my boards for all my Pinterest buddies! I will say that I am not going to post these everyday, but I will definitely try to get a few a week in! I will say that most of my recipes are from scratch, no real measuring, just to taste. I love "homecookin"!
DINNER:
Tonight, dinner was pork chops, green beans and AWESOME baked potatoes!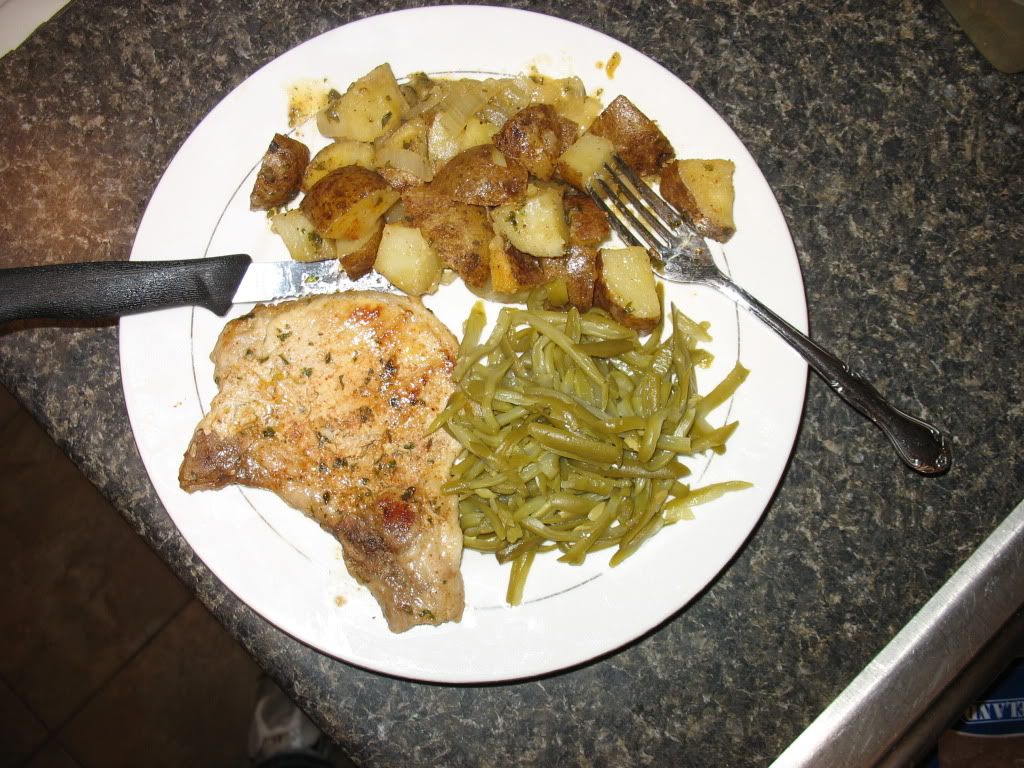 I used the same spices for both the pork chops and potatoes, it was a great combination. I fried the pork chops, however, I used a non-stick skillet so I did not have to use any butter or other oils. I used Morton's Season-ALL, garlic powder, and parsley to season them, both sides, as they cooked.
For the potatoes, I first pre-heated the oven to 450, and put the pan I was using in for a few minutes with a stick of smart balance butter. While that was melting, I washed about 5 lbs. of potatoes and cut them into cubes, I then chopped a nice sized onion to fit in with the potatoes without being overwhelming. I pulled out the pan of melted Smart Balance, and added the onion and potatoes. I sprinkled the Season-ALL, garlic powder, and parsley over it, then stirred it up with a spatula, then added more, you can usually tell by the color if it is to your taste or not (at least I can since I use Season-ALL all the time). I gave it another turn, and put the lid on the pan and baked at 450 for about 25 minutes (until potatoes were tender). FABULOUS!
Kiddos & fiancee happy = great dish! I usually do this to my potatoes when I fry them. I just wanted something different tonight. They were amazing!
**Disclosure: No compensation was received for this post. This post is intended for information purposes only. Brands mentioned are the ones actually used, however, they did NOT sponsor this post.