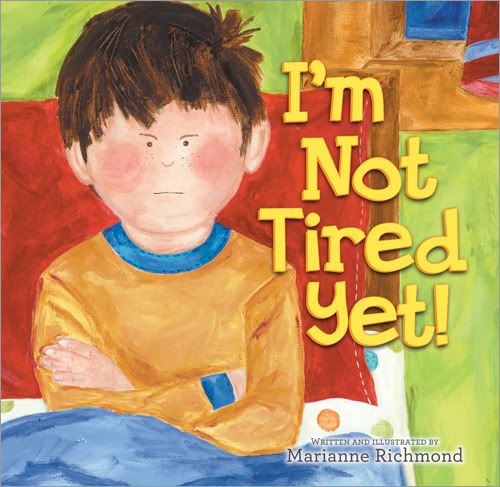 By now, you should all know we love to read in my house. This is a book I really wanted to read to my kiddos since we read bedtime stories every night before bed, and it just sounded like I could relate to the story. It turned out, I really could relate to the story. My kids never want to go to sleep, even when they are drop dead tired, they will make up excuses from I need a drink (which, you do not get a drink before bed) to but I will miss you mom... Which the second is cute, but I am not going anywhere, and neither are they.
This is a super cute story of a mom trying to get her son all ready for bed, tucked in, and asleep for the night. However, the will of Ralphie to stay awake is much greater than she anticipated... He comes up with a ton of excuses to stay up, there is a bug under the rug, a monster in the closet, he even told a wild story about being in trouble in school. However, after each little excuse Ralphie and his mom played for a bit. At the end Ralphie fell straight asleep. I think all the while playing, Ralphie tired himself out! My son loved this book. He is 6, as is Ralphie in the story. It made a great fit into our nightly routine.
The author Marianne Richmond also is the illustrator of this book. The pictures in the book are vibrant and eye catching. They look like a canvas painting type art, but very detailed and fitting for the story. I also like that on the pages with the words of the story, the pages were just colorful, it was not hard to see the words through illustration because the pages were just plain colors. Some stories I have read are so busy with color and pictures or patterns you have a hard time reading the story. I usually sit on my kids' bed and hold the book for them to see the pictures, therefore I am reading upside down...all those pictures sometimes make it hard to do that. I definitely recommend this book to and one with a young child, this makes my kids' night. They now realize that at the end of the book, it is truly time for bed.
**Disclosure: I received this book for review purposes from Sourcebooks. No other compensation was received. All opinions are my own.