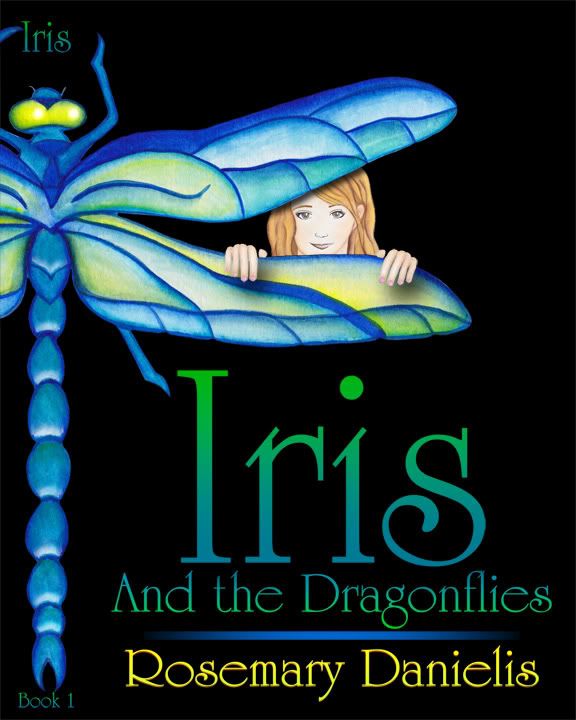 About the book(From
Amazon.com
):
Iris, a feisty, solitary, eleven-year-old girl prefers being down by the creek near her house more than anywhere else in the world. School is nothing but a joyless prison and uninterested in her classmates she spends each day gazing out the window, waiting for the dismissal bell to ring. Her only friends are the dragonflies who flit through the shoulder high bulrushes growing along the creek's banks. Iris discovers the dragonflies are more than they appear to be and that she is the key to resolving an age-old battle between light and dark, good and evil. She has the ability to unleash the power of the Earth to restore the balance that has been lost. This however is not what the Solaris have in mind. They are the world's most powerful Evil and Iris is the only one who can stop them! Will Iris and her friends be able to win this battle? Iris and the Dragonflies is empowering, and a must read for all girls.
My review/thoughts:
I enjoy reading as much as my kids enjoy listening to the stories I share. I have to say that for a middle grade reality-based fantasy book, this is a gripping read from cover to cover! I am so impressed in the way this book was written, to keep your attention from the first page to the last, and wanting even more of a story. I enjoy books for younger kids, 9-14...I mean they are always so fun, imaginative, and different.
This book is no exception. It was very different and exciting. Iris is an amazing eleven year old girl. I loved how Rosemary incorporated her child hood memory into this story, as well as the good versus evil. Being that good and evil is a normal plot, it is the grace of this story that makes it so different and engaging. I love the detail that has been entwined in this book, between the fantasy, adventure, and real life events. Iris reminds me of myself when I was younger, a social outcast, with her own views and loves of nature.
I do believe that my favorite part of the story was when Iris' family took a vacation to Ireland to visit her grandmother. I loved the stories they shared, the history, and the amazing Irish dialect that was put into this part of the book. I also liked how Iris made new friends as the book progressed. The children were learning more and more about saving the Earth, while coming together to support a great cause, saving Dragonfly Creek, Iris' favorite place in the whole entire world.
There are some other great points to the book too, such as, bullying, rivals, crushes, making friends, family issues, etc... Rosemary seems to know this age range of children very well to write with such detail about situations and feelings. This is an excellent book, and I am looking forward to more in this series. This book is geared for a younger crowd, but a good read for any age!
Follow
Iris and the Drangonflies on Facebook
.
Visit the website:
Iris and the Dragonflies
.
Purchase the book
HERE @ Amazon.com
and experience the adventure! (This is also available on Kindle!)
**Disclosure: I received one or more of the products mentioned above for free using
Tomoson.com
. Regardless, I only recommend products or services I use personally and believe will be good for my readers.