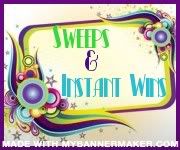 HERSHEY'S Avengers Instant-Win Game
BEGINS AT 12:00:00 P.M. (NOON) EASTERN TIME ("ET") ON MARCH 16, 2012 AND ENDS AT 11:59:59 A.M. ET ON SEPTEMBER 30, 2012
This one is super easy! Just register a username with all your information. Everyday, you can enter just by clicking enter my code, and just click Don't have a code? Get one now. Link and there you have your entry for the day!
Prizes Include:
Grand Prize: 100 Available
Marvel 5-Film Set DVD
Contains the following films:
Ironman, Ironman 2, Thor,
Captain America The First Avenger,
and The Incredible Hulk.
Approximate Retail Value: $100.00
1st Prize: 10,000 Available
Super Hero/
HERSHEY'S T-Shirt
T-Shirts are fulfilled at random.
We cannot accommodate
special requests.
ARV: $10.00
2nd Prize: 10,000 Available
Hollywood Movie Money Ticket
One code redeemable for
$8.00 off admission to see
The Avengers or any other movie
at participating theaters.
ARV: $8.00
3rd Prize: 2,000,000 Available
Digital Comics
Access ten Marvel Avengers Classic
Digital Comics online.
ARV: $5.00
4th Prize: 2,000,000 Available
HERSHEY'S/Marvel Poster
Download an exclusive HERSHEY'S
branded Marvel poster.
ARV: $1.00
**Disclosure: This post is for information purposes only. No compensation was received. All opinions are my own.