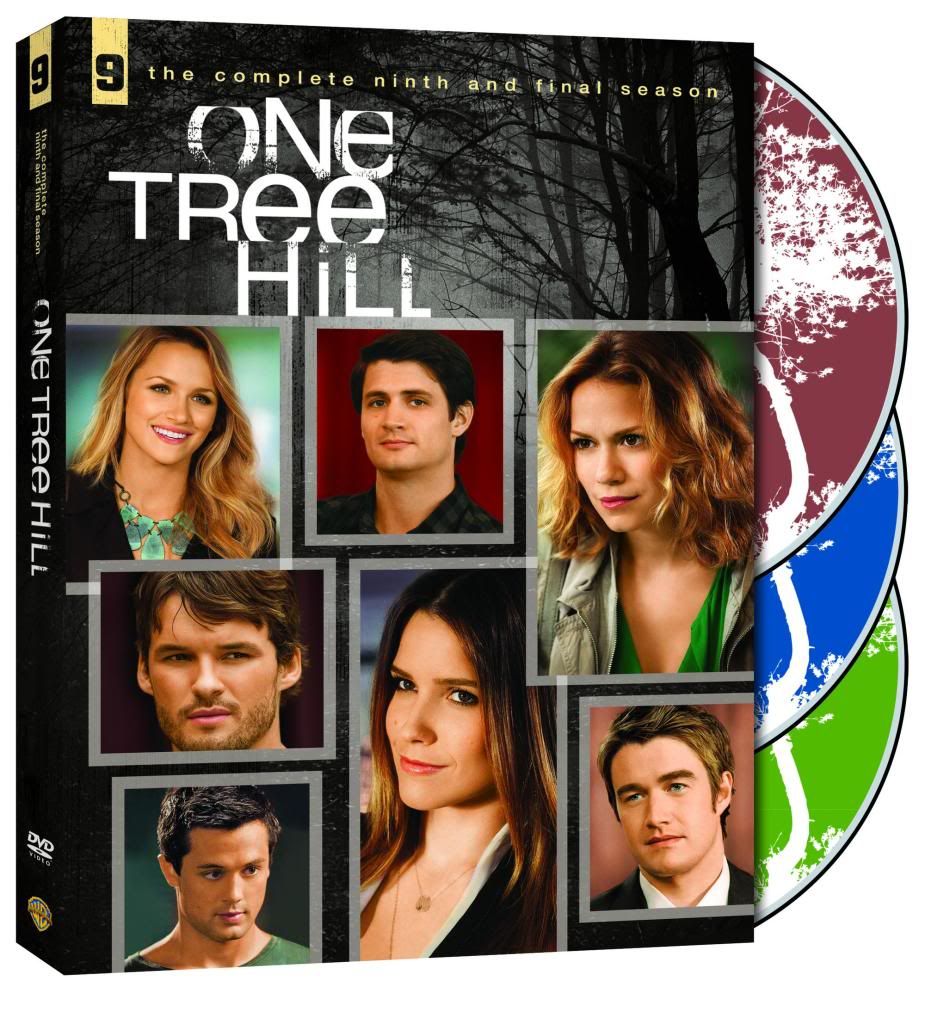 So as we all know (or you do now), One Tree Hill is coming to an end. I had just posted letting you all know about the
amazing OTH set props
I received from Warner Brothers. The well awaited the 2-hour Series Finale will air on Wednesday April 4, 2012 at 8/7c. Sadly, my Wednesday nights will change forever!
Moving on, I chose the following topic to theme this post on:
Brooke's Personal Growth
Throughout the series, we have seen Brooke grow from a wild and generally carefree girl to a mature and grounded young woman. In Season 9, Brooke is now a mother to twin boys and is excited for her future with her husband Julian. She begins to start adjusting to this new life with their children. Describe in detail your experiences of growing from a carefree adolescent to what you have become today. Was there a certain time or event like having a child that grounded you? Relate your story to Brooke's & discuss how she has grown in the final season.
I will say that I was a carefree girl when I graduated high school, moved on to college, and then on to the workforce. As long as I went to school or work I really felt as though I could do whatever I wanted in the other time. I did find out that I was seriously wrong in that assumption. After I had my son, I realized all the other things in life that needed my attention, and that I did not want to miss a thing. Balancing work, child care, appointments, activities, and a social life is not easy. Especially since I was such a free person just before I brought my son home. I am grateful for the things in my life, good and bad. They have shaped me into the person I am, and the parent my kids are (hopefully) proud of. Before I had my children, I sort of really felt that there was not a foundation for what I was trying to accomplish. Sure, I had dreams and aspirations, but, no real reason to push for them besides my "want" for them. After having my children, I push for those positive things for their benefit. The responsibility of having children is tremendous, let alone having 2 that have special needs. Even more challenging when their needs are totally different, as I am one person, and need to split myself 3 (for my son, my daughter and I, myself) ways. It is that sense of obligation to my children that grounds me to be the best parent/person I can be, and to instill the tools they need for the rest of their lives.
I have seen this same tranformation in Brooke through out the show. To see her now as the woman she has grown into, is a real life sort of story/character. People generally make this type of change through their life, sometimes a good change, sometimes a bad one, it was nice to see Brooke came under this path. I really wish there were more OTH coming to see how Julian and Brooke deal with the twins. I would love to see how the whole cast of characters I have grown to love handles the next step in life.
Don't forget to Pre-order Season 9 on DVD/UltraViolet 4/10! Make sure to check out the 2 hour series finale on 4/4. Tear tear, I will miss my OTH family!
**Disclosure: I have been hired by Warner Bros. WBWord division to promote One Tree Hill Season Nine on DVD.